Steaz Organic Lightly Sweetened Iced Green Tea Peach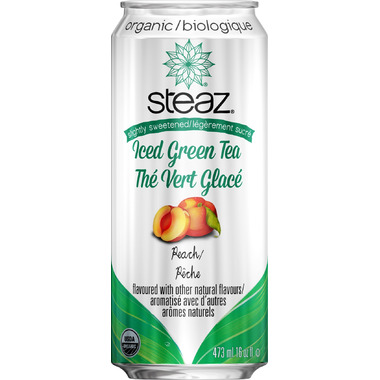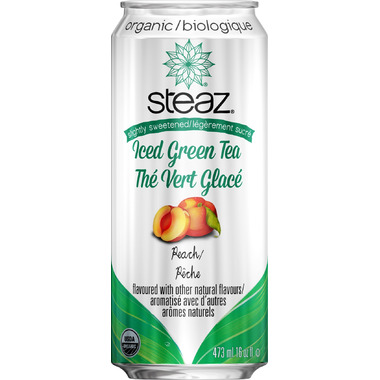 Steaz Organic Lightly Sweetened Iced Green Tea Peach
Steaz is a family of flavorful, great-tasting, all-natural, organic and fair trade tea-based beverages in three healthy and delicious product lines – iced teaz, sparkling green teas and energy drinks.
The essence of Steaz is that it allows you to discover a better way that is "good for the mind, body and soul". This "better way" starts with only using the highest quality ingredients sourced from socially responsible farmers and supply partners.
Steaz Organic Lightly Sweetened Peach Iced Green Tea is a fair trade, certified organic green tea from Kenya blended with sweet, sun-ripened peach flavor for a mellow, refreshing beverage.
Ingredients: Filtered Water, Organic Fair Trade Cane Sugar, Organic Lemon Juice, Natural Flavors (Peach & Other), Organic Fair Trade Green Tea