Sterimar Nasal Saline Microspray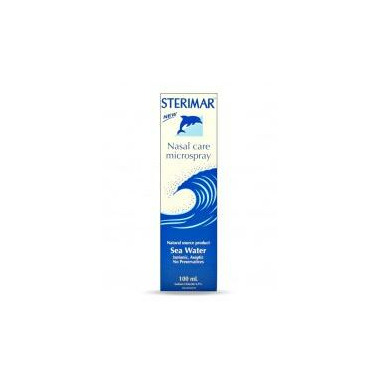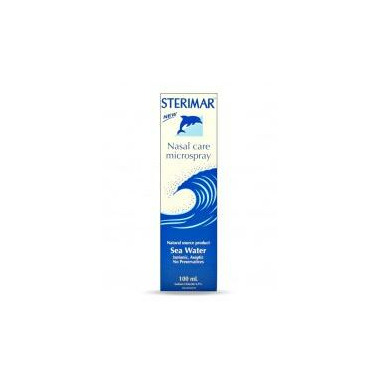 Sterimar Nasal Saline Microspray
Sterimar is a natural source seawater solution that gently cleanses and relieves excessive mucus accumulation by clearing nasal cavities congested by colds, allergies, sinusitis and rhinitis.

It contains traces of beneficial naturally present minerals not found in manufactured saline solutions. And because it is 100% natural, with no preservatives, you can use it as often as needed with no rebound congestion or side effects.

Sterimar is the microdiffusion delivery system with a patented nozzle design:

•Extremely fine patented microdiffusion mist plus anatomic design make it ideal for children " Gentle enough for children unable to blow their nose.
•Mist penetrates deeper for improved cleansing of nasal passages

•Comfortable, progressive nozzle fits all nostril sizes and shapes and can be used in any position
•Uniformly dispersed micro-mist efficiently binds to nasal mucosa for better humidification.