Stevia International Creamy Vanilla Liquid Stevia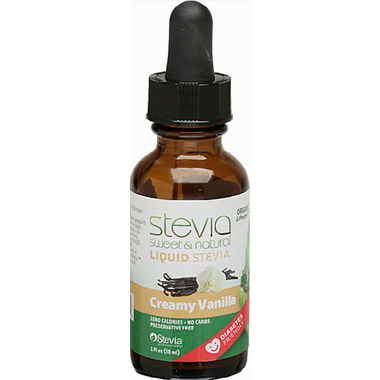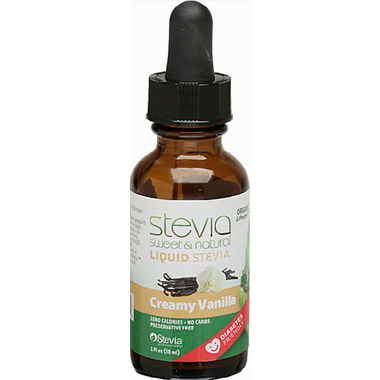 Stevia International Creamy Vanilla Liquid Stevia
Stevia is an herb that's much sweeter than sugar and is calorie free! It does not cause a spike in blood-sugar after eating and is safe for diabetics. A sweetener that is actually good for you! Stevia is safer and healthier than artificial sweeteners.
Stevia is heat stable meaning that it is ideal for baking and cooking. It is also great for teas and coffees, adding flavour and sweetness to smoothies, yogurt, cereal, or just mixed with water.
Features:
Sweeter than Sugar
Calorie Free
Diabetic Safe (0 GI)
No Artificial Flavour or Colour
Ingredients: A Proprietary formula, purified active water, stevia (leaf) extract, natural flavours.

Tracy:
more than a year ago
This is the first time I tried any Stevia product. I use it in my coffee, and It's decent but the vanilla flavour is very mild; I find that I can smell the vanilla more than I can taste it. Also, I find that it gives a sweet after taste which I don't like (ie. like the Stevia adheres to my tongue).
Page
1