Stonz The Scout Bootz Grey & Black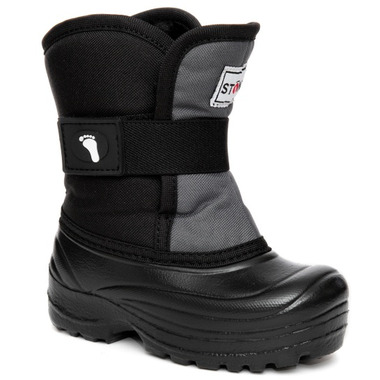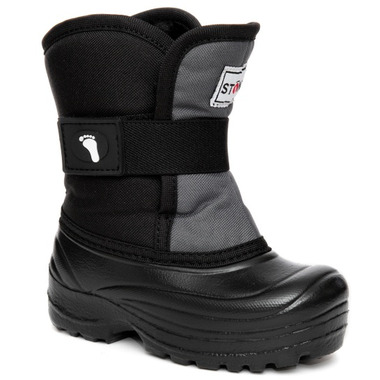 Stonz The Scout Bootz Grey & Black
The Scout is the lightest toddler winter boot on the market. This one-piece boot with built-in plush lining has a water and wind-resistant nylon upper and a skid-resistant, lightweight sole so little ones can trek through the snow with ease. Scouts are available in sizes T5-T9.
Features:

Temperature rating: -30°C/-22°F
Extra wide opening system for easy entry of a child's foot
Adjustable elastic velcro closure around ankle so they stay on
Made in Canada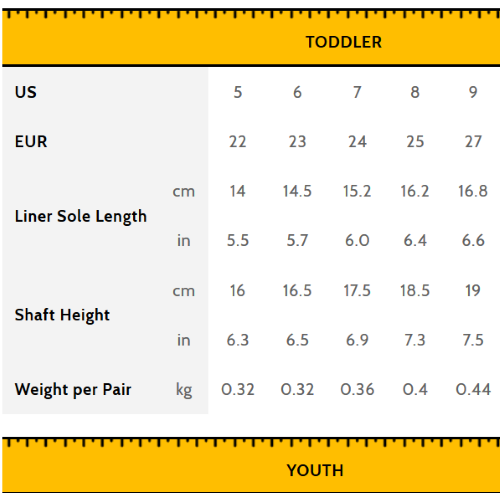 Carly:
a few months ago
We really like these boots. Both myself and my kids like how easy they are to take off and on, and always toes are always warm. Where these boots really shine is how lightweight they are, which is great for early walkers and even bigger kids. Our 5 yo has Boggs this year and has asked Santa to bring back Stonz because they are so much lighter.
This is the 4th pair of Stonz we have purchased for our kids and will likely be back next year for the next size up.
Meaghan:
about a year ago
LOVE these boots.
They are light! - No stiff robot walk.
Easy to put on- No toddler meltdowns
Warm- No frostbite concerns or toddler meltdowns.

They are proudly Canadian which is one of the major reasons I gave them a try.
Canadian winters are well...Canadian winters. Only Canadians know just how tough our elements are. No offence China.

If snow does get in, they dry fast.

Over all, Mama's give these a try. You'll like them. Your kids will like them.
Page
1