Strauss Herb Company Moisturizing Herbal Body Wash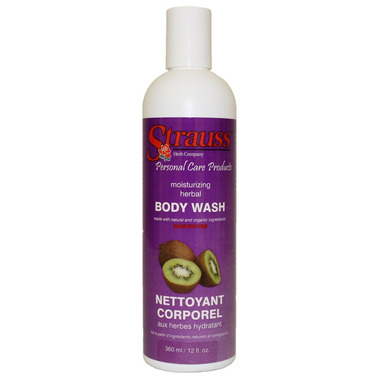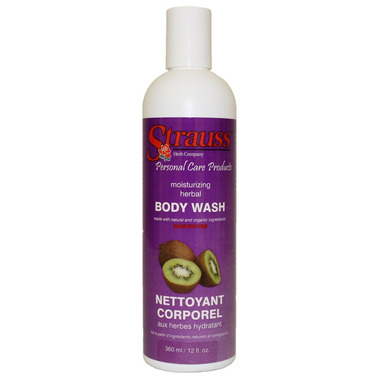 Strauss Herb Company Moisturizing Herbal Body Wash
Strauss moisturizing kiwi scented herbal body wash nourishes skin with organic botanicals that rinses clean for soft, smooth skin.

Made with natural and organic ingredients. No animal testing, no animal by-products, no sulfates, no DEA, no sodium chloride, no propylene glycol. Hypoallergenic and bio-degradable. Made in Canada with a 100% satisfaction guarantee.

Ingredients: Water, palm oil, coconut oil, glycerin, jack pine extract, chamomile flower extract, calendula flower extract, horsetail herb extract, Actinidia Chinensis (kiwi) fruit extract, nettle leaf extract, dandelion leaf extract, red clover flower extract, apple cider vinegar.




bobinedmonton:
more than a year ago
Very nice gentle body wash - this is the first time I tried the Kiwi, usually I use the unscented. I don't notice any residual smell afterwards so I really don't mind the Kiwi. I highly recommend this product to those who prefer a natural product over mass produced soaps.
Page
1