Stray & Wander Cove Turkish Towel Black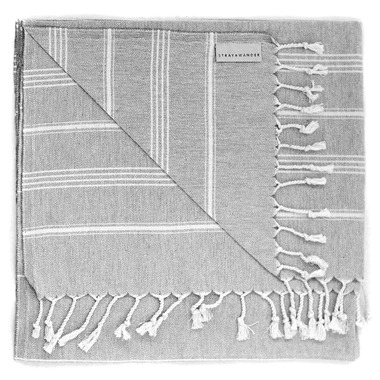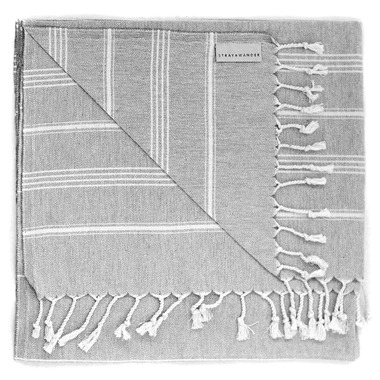 Stray & Wander Cove Turkish Towel Black
Stray & Wander towels are made from 100% Hand Loomed Turkish Cotton. Traditionally used for Hammam (Turkish baths), they are now widely used in spas, on the beach and in the home. Turkish cotton comes from a medium fibre cotton plant which provides the perfect balance between absorbency and quick drying. The more you wash your towel the softer it becomes.
Features:
Extremely absorbent
Quick Drying
Great for travelling
Handmade & Ethically sourced
Organically grown Turkish cotton
Can be used as a towel, a shawl, a scarf and as a yoga mat cover
Size: 100 x 180 cm
Ingredients: 100% organically grown Turkish Cotton


Kirsten:
a few months ago
I had high hopes for these towels, but I can't say I am thrilled with them. they are not very absorbent at all. I would hate to use one to dry dishes! They dry super quick, which was the main reason I bought them, as our bathroom is small and hanging room is cramped. But the lack of absorption is definitely a negative. Would make great beach or picnic blankets though. Just not a great towel.
Page
1