Sudsatorium Beach Bum Body & Hand Soap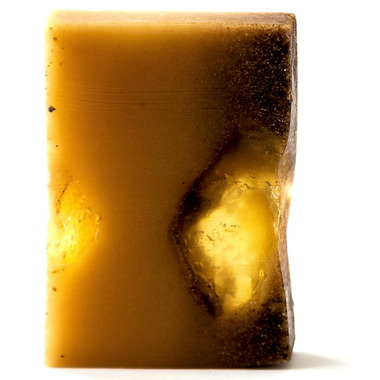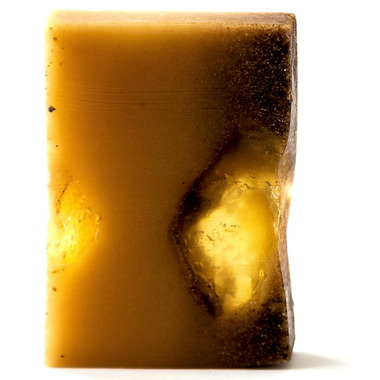 Sudsatorium Beach Bum Body & Hand Soap
Imagine the beach: sandcastles, ocean breeze, maybe a little skinny dipping if no one's around? Now for a soap that captures all that! Packed with waves of exfoliating sand, stimulating litsea cubeba and detoxifying coriander to cleanse your hide.
Featured Ingredients:
Sands of Time: Sand is formed through the breakdown of large rocks into tiny particles either naturally over the course of hundreds of years or mechanically in a matter of minutes inside mammoth crushers, resulting in what is known as "man made" sand. Sudsatorium adds a generous handful of sand as an exfoliator in the Beach Bum soap. As you lather up with your bar, sand gently exfoliates, clearing off dead skin cells and improving circulation for ultra smooth, positively radiant skin

Spring Cleaning: Sweet lemony smelling litsea cubeba oil is extracted from the small pepper-like fruits of the Chinese Chang tree through steam distillation. It is known for its antiseptic properties.

You Scurvy Dogs: The Lemon tree was originally a small thorny evergreen tree native to India. The fruit was well known in Europe by the middle ages, and Greeks and Romans were advocates of its therapeutic properties both as a skin cleanser and for cooling down itchy, irritated skin. Lemon essential oil reached the height of its fame when the British began using the citrus fruit to counteract the effects of scurvy.

Ingredients: Fresh Organic Sicilian Lemon Peel Infusion (Citrus Limonum and Aqua), Fair Trade Organic Coconut Oil (Cocos Nucifera), Organic Rapeseed Oil (Brassica Napus), Sand, Fresh Organic Sicilian Lemon Juice (Citrus Limonum), Organic Palm-Free Glycerine, Organic Sorbitol, Palm-Free Sodium Stearate, Sodium Hydroxide, Non-Nano Titanium Dioxide, Organic Litsea Cubeba Oil (May Chang), Organic Coriander Seed Oil (Coriandrum Sativum), Organic Sicilian Lemon Oil (Citrus Limonum), Hand Harvested Sea Salt (Sodium Chloride), Organic Turmeric Extract (Curcuma Longa), Organic Annatto Seed Extract (Bixa Orellana)