Sudsatorium Butterbomb Lip Balm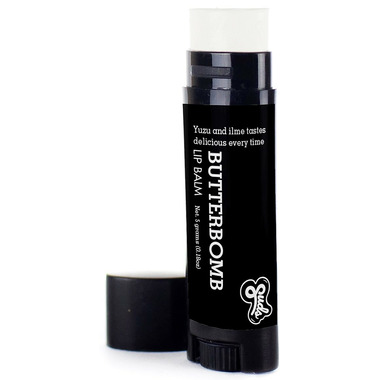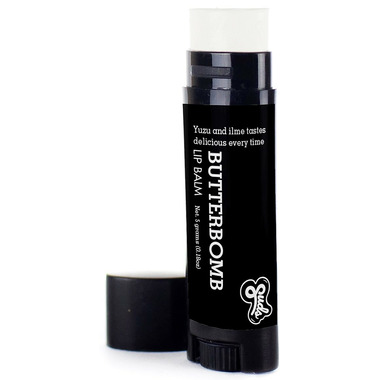 Sudsatorium Butterbomb Lip Balm
Sudsatorium's lovely buttery rich lip balm for mega shine and ultra plumpness, loaded with luxuriously moisturizing exotic fair trade organic mango, avocado and ucuuba butters which melt on contact with your lips for drop dead gorgeous looking sheen! Softer in texture than more commonly known cocoa butter and equally as moisturizing, mango butter lubricates dry lips and repairs sun-damaged skin in need of extra care. The zesty combination of yuzu and lime essential oils team up to bring the goods in the flavour department (and then some!) with outrageous, lip smackingly delicious results! You NEED to try this pronto.

Featured Ingredients:
Yuzu Crazy: In Japan, bathing with yuzu on Tōji, the winter solstice, is a custom that dates back to at least the early 18th century. Yuzu oil softens rough skin, relaxes the mind and warms your body, bringing blood cells to the surface of your skin, making for lovely naturally rosy lips
Mango Pickle Down River: Obtained from the seed kernel of the mango tree through cold press expelling, luxurious mango butter is highly valued within the cosmetics industry. Mango butter is rich in antioxidants and capable of softening, smoothing and moisturizing rough dry skin. It has natural emollient properties, and is reputed to be useful for treating burns, stretch marks, scar reduction, wound healing and skin regeneration

Court Zester: Folk healers in the Caribbean and South America have been using the lime for centuries as a medicinal remedy for everything from insect bites, external wounds, to cool the skin and added it to herbal infusions for the treatment of digestive complaints. Sudsatorium use lime oil in their Butterbomb balm for its zesty perfume and antioxidant qualities that help to keep your lips well conditioned

Directions: Apply liberally to your lips and get ready for smooches. For optimal results, prep your pout by scrubbing down first with your fav Sudsatorium lip scrub.

Ingredients: Fair Trade Organic Avocado Oil (Persea Americana), Organic Mango Butter (Mangifera Indica), Organic Carnauba Wax (Copernicia Cerifera), Organic Yuzu Oil (Citrus Junos), Organic Lime Oil (Citrus Aurantifolia)