Sudsatorium Cuppa Joe Lip Tint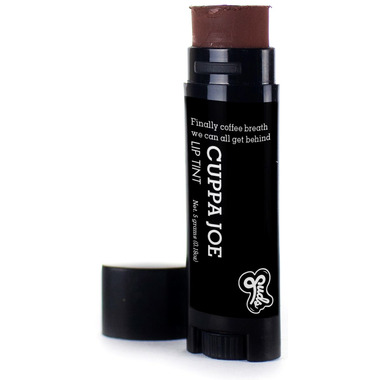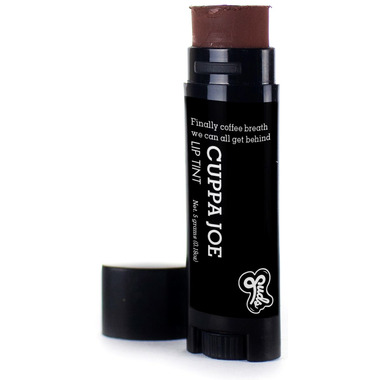 Sudsatorium Cuppa Joe Lip Tint
Everyone loves a cup of fresh joe in the morning to get the ol' brain juices flowing, but the coffee breath afterwards? Eww! Enter Sudsatorium's moisturizing lip balm with an aroma and taste every bit as authentic and delicious as a cup of cappuccino because it's made with the real deal - coffee absolute. Made from 100% cold pressed and pure fair trade organic Arabica beans, the subtle earthy Cuppa Joe lip tint leaves a subtle bronze hue that blends beautifully with all skin tones, to give your lips that sexy understated look that is all the rage up and down the runways of Paris.

Featured Ingredients:
Fair Trade: Sudsatorium purchases all of their organic Shea butter directly from a co-operatve of Ghananese women who have been making the stuff for generations by hand using their own traditional methods.

History of the World Pt. III: The history surrounding coffee is vast. It is documented as being used in Persian medicine in the 10th century, but drunk by Sufi monks in the 15th century, to drive away fatigue and lethargy, and from there it spread throughout the known world. We love the deep, rich aroma it imparts to Cuppa Joe. The smell is so authentic that you'll swear you're holding a cup of java!
A Lot of Work for Such a Little Pod: Vanilla is a perennial herbaceous climbing vine that can grow up to 25 meters high native to Central America and Mexico. In cultivation the deep trumpet-shaped flowers of the vanilla must be hand-pollinated; while in Mexico the native humming bird do the work. The green capsules or fruit are picked, cured, and the immature vanilla pod or bean is fermented and dried in the sun for months on end to turn it into a fragrant brown vanilla bean. From start to finish this process can take upwards of 8 months. That may seem like quite the ordeal for one shriveled bean, however, one sniff and you'll fall in love

Directions: Prep your pout first by scrubbing down with one of our Sudsatorium lip scrubs. Apply your lip tint and get ready for colourful smooches.

Ingredients: Organic Hazelnut Oil (Corylus Avellana), Fair Trade Organic Cocoa Butter (Theobroma Cacao), Wild Harvested Candelilla Wax (Euphorbia Cerifera), Organic Coffee Bean Oil (Coffea Arabica), Organic Vanilla Absolute (Vanilla Planifolia), Organic Roasted Coffee Bean Extract (Coffea Arabica)