Sudsatorium Dirty Thirty Face & Body Soap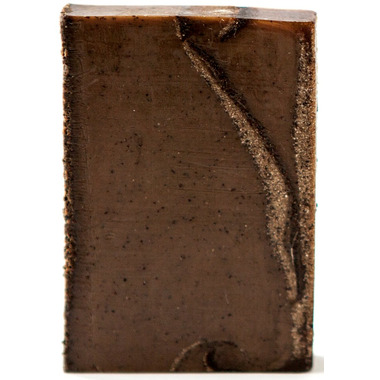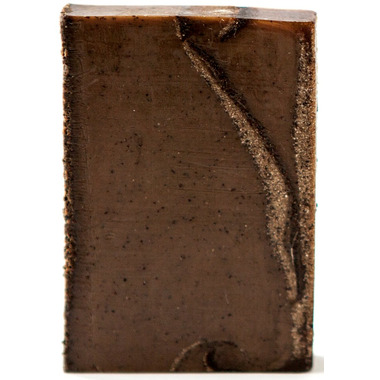 Sudsatorium Dirty Thirty Face & Body Soap
Just like turning the big 3-0, this soap can be a little rough at first with all its scrubby coffee, but beneath it all, it's a big softy; with soothing barley, cooling
mint and miraculous moringa leaf to do wondrous things for blemishes, cellulite and stretch marks.


Featured Ingredients:
It's Bean Nice: All the coffee now grown in the Americas originated from one tree in a Dutch botanical garden. Among other possibilities, it is thought that the name 'coffee' comes from Caffa, an Abyssinian province. It can be burned like incense as a room deodorizer, and is known to be loaded with flavonoids and antioxidants.

It's Greek To Me: Peppermint's name has its roots in Greek mythology. Hades, god of the dead, pursued the beautiful nymph, Minthe. Hades' wife, Persephone, became jealous and turned Minthe into a small and insignificant plant on which to be trampled. Pluto could not undo the transformation, but ensured that Minthe would always be loved for her fragrant aroma

Scrub a Dub Dub: Buff away dry and dreary skin with the exfoliating might of fair trade coffee grounds. Necessary for stimulating circulation to promote a healthy, glowing complexion, it's important to make scrubbing a regular part of your beauty routine.

Ingredients: Fresh Organic Barley Milk (Hordeum Vulgare and Aqua), Fair Trade Organic Coconut Oil (Cocos Nucifera), Organic Rapeseed Oil (Brassica Napus), Fresh Organic Moringa Leaf Infusion (Moringa Oleifera and Aqua), Fair Trade Organic Coffee (Coffea Arabica), Organic Palm-Free Glycerine, Organic Sorbitol, Palm-Free Sodium Stearate, Sodium Hydroxide, Non-Nano Titanium Dioxide, Organic Sweet Orange Oil (Citrus Sinensis), Fair Trade Organic Peppermint Oil (Mentha Piperita), Organic Black Pepper Oil (Piper Nigrum), Organic Coffee Bean Oil (Coffea Arabica), Hand Harvested Sea Salt (Sodium Chloride)