Sudsatorium Goldilocks Face & Body Soap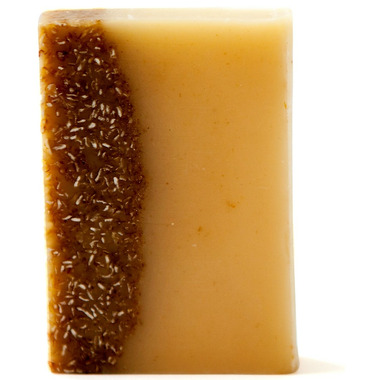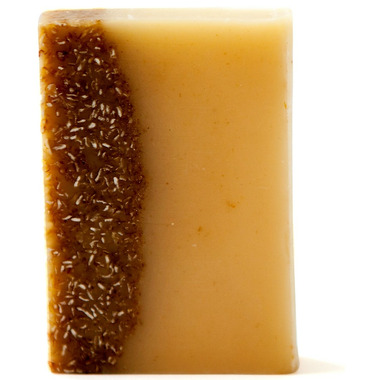 Sudsatorium Goldilocks Face & Body Soap
Goldilocks was on to something with that porridge of hers. Ideal for sensitive skin and those suffering with dermatitis and itchiness; or anybody else who likes a clean bod! Oats work to soothe your skin as freshly squeezed orange juice jump starts your senses and keeps it clear and spot-free with citric acid. Ignore those Three Bears and enjoy some Goldilocks oatmeal soap today

Featured Ingredients:
INCENSED: Aromatherapists have long preached the benefits of burning benzoin-scented incense to help reduce stress and for its antibacterial properties. We put those antibacterial properties to good use in our soap to help throughly cleanse your skin and leave you feeling loose and relaxed
OAT CUTURE: Oatmeal consists of key active ingredients such as beta glucan, which acts as a natural, deep penetrating moisturizer and avenanthramides, natural antihistamines that reduce skin irritations and itching. The mucilage that is released when it's blended with warm water is gentle and contains oil from the oat's germ. Because it is so gentle oatmeal is often found in baby soap
Organic sweet orange oil is obtained from the peel of the fruits from the citrus sinensis trees, part of the plant family Rutaceae through the method of cold expression. We love using orange oil for the antibacterial benefits, giving you the cleanest, meanest skin imaginable
Ingredients: Fresh Organic Gluten-Free Oat Milk (Avena sativa and Aqua), Fair Trade Organic Non-GMO Coconut Oil (Cocos nucifera), Organic Non-GMO Rapeseed Oil (Brassica napus), Fresh Organic Orange Juice (Citrus dulcis), Organic Gluten-Free Ground Oats (Avena sativa), Organic Palm-Free Vegetable-Derived Glycerine, Organic Non-GMO Sorbitol, Palm-Free Vegetable-Derived Sodium Stearate, Sodium Hydroxide, Non-Nano Titanium Dioxide, Organic Tangerine Oil (Citrus tangerina), Organic Sweet Orange Oil (Citrus sinensis), Organic Benzoin Resinoid (Styrax tonkinensis), Hand Harvested Sea Salt (Sodium chloride)




Lauren:
a few months ago
Love the scent but it uses up really quickly. For the price and time it takes to use up, I don't know if I will buy this again. It could be a good hand soap since it's a pretty design and won't use up as fast. I also like the company as they use all organic ingredients, non-gmo and palm oil free and they give back a percentage to charity.
Page
1