Sudsatorium Great White North Lip Balm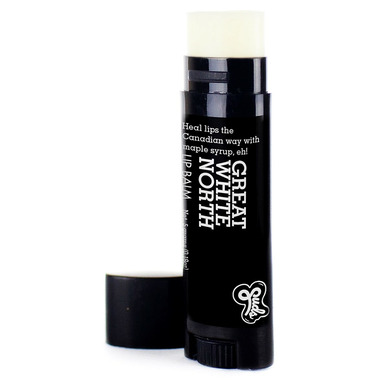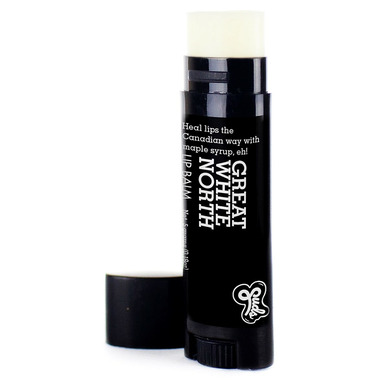 Sudsatorium Great White North Lip Balm
All the way from the Great White North comes an extra special treat. Inspired by the annual Canuck tradition of venturing deep into the snowy forests, tapping maple trees for their brilliant sap every March and painstakingly boiling it for hours until left with a thick nectar bestowed upon us by the gods (or something), Sudsatorium wanted to create a moisturizing balm using real maple syrup. The resulting taste is unbelievably addictive. Mixed in with the syrup is protective candelilla wax along with extra virgin coconut oil and Shea butter to form a moisturizing layer on the lips to keep them safe from the chilly winter air and incredibly drying air conditioned workplaces

Featured Ingredients:
True North Strong and Free: The maple holds a place of great significance to us Canadians - heck we have one on our darn flag for crying out loud! So suffice to say that we take maple syrup pretty seriously, as should you because the golden nectar is loaded with manganese and zinc, key minerals in the battle for better health.
Vera Vera Nice: Extracted from the pulpy inner flesh of the aloe vera plant, natural aloe butter has excellent moisturizing properties and aids with the re-hydration of dry chapped lips. It is solid at room temperature but melts on contact with the skin making Great White North incredibly spreadable and leaves your lips with a glossy sheen guaranteed to get you noticed for all the right reasons
Directions: Apply liberally to your lips and get ready for smooches. For optimal results, prep your pout by scrubbing down first with your fav Sudsatorium lip scrub.

Ingredients: Fair Trade Organic Coconut Oil (Cocos Nucifera), Fair Trade Organic Shea Butter (Butyrospermum Parkii), Wild Harvested Candelilla Wax (Euphorbia Cerifera), Organic Maple Sugar (Acer Saccharum), Fair Trade Organic Aloe Vera Infusion (Aloe barbadensis and Glycerine)