Sudsatorium Oatey Mint Lip Balm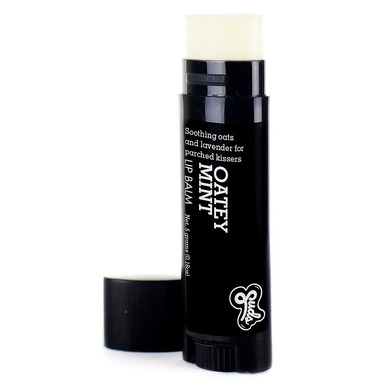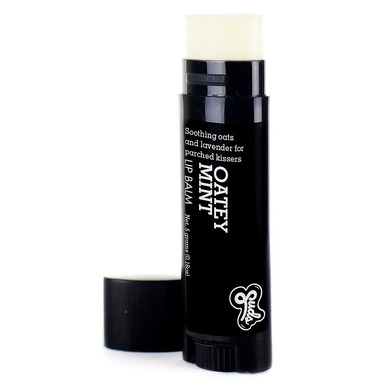 Sudsatorium Oatey Mint Lip Balm
This delicately minty lavender lip balm is a real corker, soothing lips whatever the season. An indulgent blend of oils and butters, including soothing cold pressed oat oil and rich Amazonian hokum butter, caresses and soothes sore smoochers. Emollient candelilla wax helps locks in moisture as a spike of sweet orange oil adds a welcomed touch of sunshine, even in the dead of winter.

Featured Ingredients:
Oat Cuisine: There is way, way more to the humble oat than porridge and cheerios. In fact cosmetic and medicinal preparations containing oats and oat extracts have been shown to be anti-inflammatory, to relieve itchy, irritated skin and to help with allergic reactions as oats are a natural antihistaminic
It's All Greek To Me: Named after the mythological Greek nymph "minthe" (meaning "green") mint has been used since ancient times for many different medicinal purposes. The crown prince of all mint varietals, peppermint, is well known for its strong and cooling flavour and intensely stimulating smell; which is due to the menthol present in the plant.
Directions: Apply liberally to your lips and get ready for smooches. For optimal results, prep your pout by scrubbing down first with your fav Sudsatorium lip scrub.

Ingredients: Organic Oat Oil (Avena Sativa), Wild Harvested Kokum Butter (Garcinia Indica), Wild Harvested Candelilla Wax (Euphorbia Cerifera), Fresh Organic Gluten-Free Oat Infusion (Avena Sativa and Glycerine), Fair Trade Organic Peppermint Oil (Mentha Piperita), Organic Sweet Orange Oil (Citrus Sinensis), Organic Lavender Oil (Lavandula Augustifolia)