Sundown Naturals Glucosamine and Chondroitin
With Calcium and Vitamin D
90 Tablets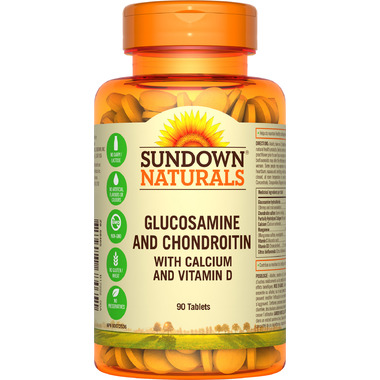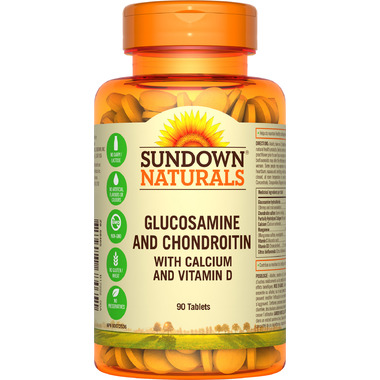 Sundown Naturals Glucosamine and Chondroitin
With Calcium and Vitamin D
90 Tablets
Sundown Naturals Glucosamine and Chondroitin supplies your joints with support to stay healthy and nourished. A key component in cartilage, Glucosamine contributes to the mobility and flexibility of your joints. These caplets also contain bone-healthy Calcium and Vitamin D. Individual results may vary.

Recommended Intake: 3 Caplets Daily, Preferably with a Meall

All Natural, 100% Non-GMO, Dairy Free, Gluten Free, No Artifical Flavours, Manufactured in the USA.