Super Human Pure Vegan Protein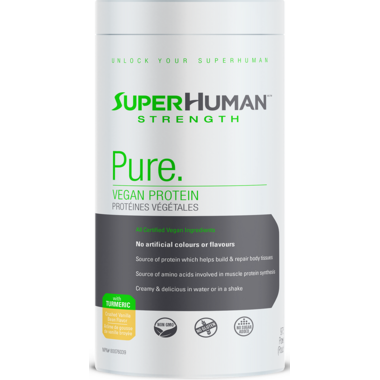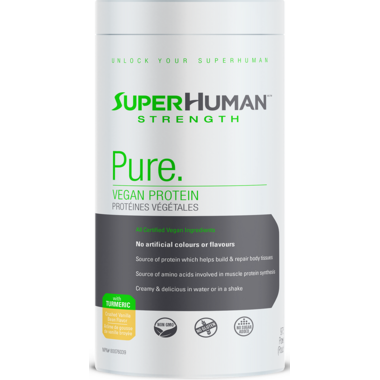 Super Human Pure Vegan Protein
Pea Protein Isolate, Rice Protein, Turmeric & Black Pepper - Vanilla

Our Pure vegan formula is made with Pea Isolate. Pea isolate has been found to be extremely effective without any of the issues that you would get from a soy or other inferior vegan proteins. This protein is readily absorbed into your system to get to work fast.

We find this product is highly effective both pre and post workout and is perfect for blending into a shake to match your carbs with protein. We went through what felt like endless testing to get the taste just right. What we came up with is nothing short of amazing and you won't believe that it's vegan.

975 grams(2.15 lbs) - 32.5 gram serving - 30 Servings

Ingredients:
This product delivers 23 grams of protein with no sugar and only 3 grams of carbohydrates.

Pea protein isolate, natural flavours (plant and mineral derived), rice protein concentrate, stevia leaf extract.