SuperSeedz Gourmet Pumpkin Seeds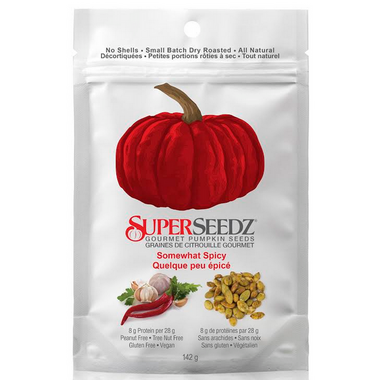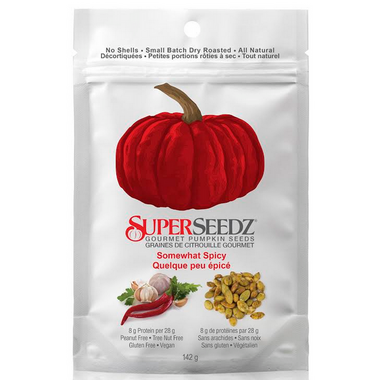 SuperSeedz Gourmet Pumpkin Seeds
If you're looking for a snack that's more FLAVOR than FIRE, you're in luck. Somewhat Spicy is a savory blend of aged cayenne pepper, garlic, sea salt and just enough spice to satisfy without the inconvenience of the runny nose.
Why are they super?
8g protein per ounce
2mg iron
2mg zinc
Cholesterol free
Trans fat free
Allergen friendly
Vegan friendly
Small batch dry roasted

Ingredients:
Shelled pumpkin seeds,cayenne pepper sauce, granulated garlic, granulated onion, cayenne, paprika, black pepper, oregano, basil, thyme, rosemary, marjoram sage.