Surf Sweets Organic Watermelon Rings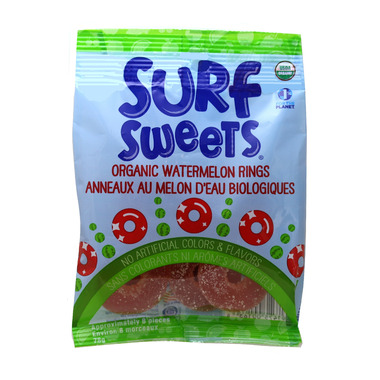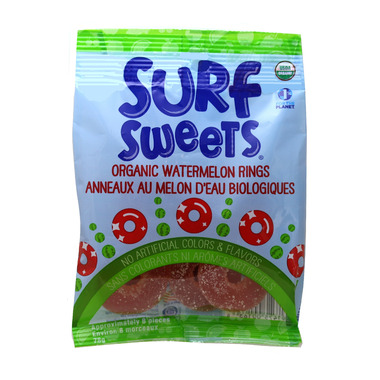 Surf Sweets Organic Watermelon Rings
These lightly sugared organic Watermelon Rings are full of the fresh flavour of a summer day! Made with organic sweeteners and organic fruit juice, Surf Sweets Watermelon Rings include 100% of Vitamin C per serving so you can feel great about your choice!
Features:
Made with Organic fruit juice and sweeteners
100% Vitamin C per serving
No artificial colours or flavours
No corn syrup or GMOs
Free of the 10 most common allergens
Made in a Nut-Free facility
Gluten Free
Dairy Free/Casein Free
Soy Free
Vegan
Ingredients:
Organic cane sugar, Organic tapioca syrup, Organic grape juice concentrate, Pectin, Citric acid, Ascorbic acid, Natural watermelon flavour, Colour added (Organic black carrot juice concentrate).