Surf Sweets Organic Watermelon Rings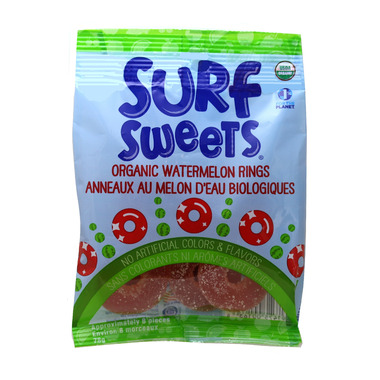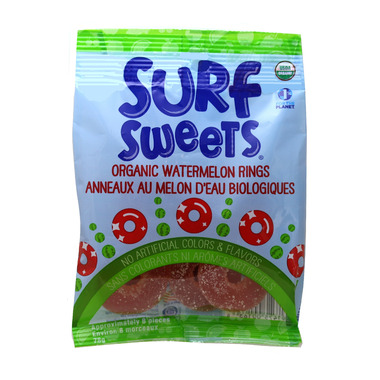 Surf Sweets Organic Watermelon Rings




These lightly sugared organic Watermelon Rings are full of the fresh flavour of a summer day! Made with organic sweeteners and organic fruit juice, Surf Sweets Watermelon Rings include 100% of Vitamin C per serving so you can feel great while treating yourself!
Features
:
Organic and Non GMO
Made with Organic fruit juice and sweeteners
100% Vitamin C per serving
Gluten Free
Vegan friendly
Free of Peanuts, Tree Nuts, Dairy, Egg, Wheat, Soy, Fish, Shellfish, Sesame and Sulfites
Ingredients:
Organic golden sugar, Organic tapioca syrup, Organic grape juice concentrate, Pectin, Citric acid, Ascorbic acid, Natural watermelon flavour, Colour added (Organic black carrot juice concentrate).