Suro Maple Syrup Wine Vinegar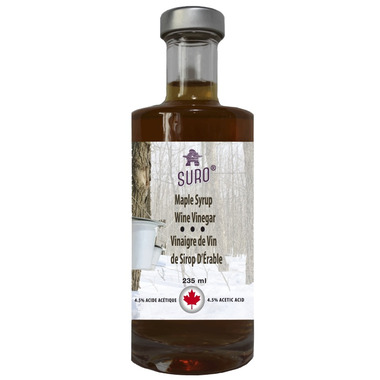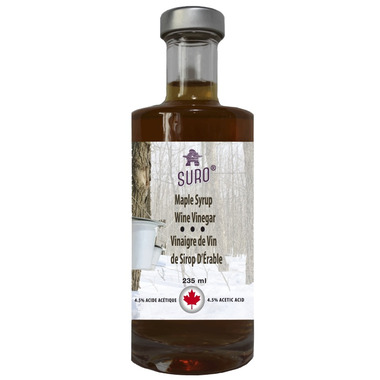 Suro Maple Syrup Wine Vinegar
This is NOT maple syrup combined with vinegar. This vinegar is made uniquely from maple syrup wine. The entire process takes over 1 year to do. It is made artisanally at a sugar bush in Quebec. Its flavour is just as unique as the trees it comes from.
Excellent for salad dressings, to marinate meats. Gives a delicate flavour to sauces and marinades

Ingredients: Maple syrup wine vinegar, mother of vinegar.