Suzie Q Instant Thermometer Red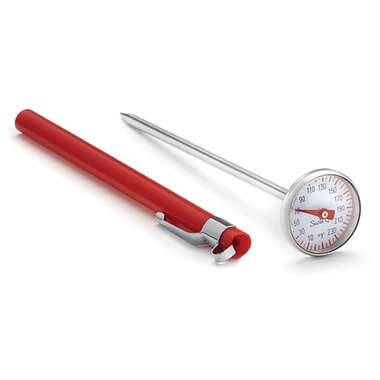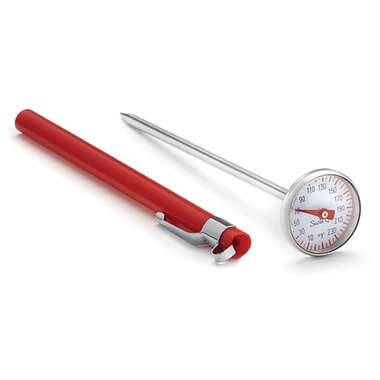 Suzie Q Instant Thermometer Red
Safety first! Make sure you cook foods to a safe doneness...with complete accuracy.
This Suzie Q Instant Thermometer is fantastic for both oven and grill use—but don't leave in while cooking!
Insert into food and get a temperature reading in seconds. Wait until needle has stabilized. Then remove thermometer from food. Temperature range of 0°- 230°F.
Features:

Adorable retro design!
1.1" Dia. face
Stainless steel, plastic sleeve