Suzie Q Instant Thermometer Red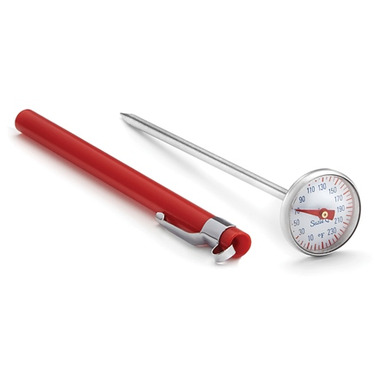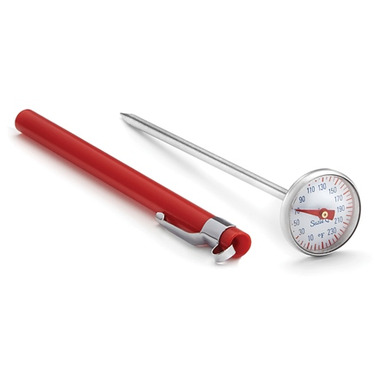 Suzie Q Instant Thermometer Red
Safety first! Make sure you cook foods to a safe doneness...with complete accuracy.
This Suzie Q Instant Thermometer is fantastic for both oven and grill use—but don't leave in while cooking!
Insert into food and get a temperature reading in seconds. Wait until needle has stabilized. Then remove thermometer from food. Temperature range of 0°- 230°F.
Features:

Adorable retro design!
1.1" Dia. face
Stainless steel, plastic sleeve
Dani:
about a year ago
It's an Ok thermometer but you will need to figure out where the needle will need to be for some higher temps as the highest it shows is 220°F or about 105°C, but the needle will go beyond that. But one thing about the clear covering over the gauge, don't do what I did, expecting it to withstand high temps for a bit....it will melt off. You can only take instant readings when used in the oven. Would give another star if the temperatures printed went a little higher since the needle will continue on.
Page
1