Suzie Q Retro Timer White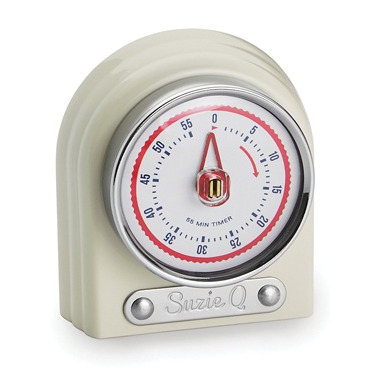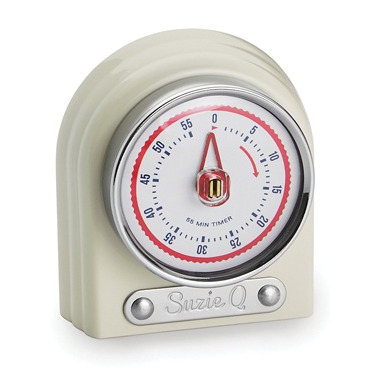 Suzie Q Retro Timer White
Set your Suzie Q Retro Timer, start cooking, and move on to other tasks while your food is timed perfectly!
Stand it up on your counter, or use the magnetic back to stick to your refrigerator. 55 minute timer.
Features:

Adorable retro design!
3" height x 2.75" width x 1.25" depth
Enameled steel, plastic, stainless steel, magnetic back
Directions:
to set timer, turn dial clockwise to 55 minute mark, then turn dial back counter-clockwise to desired time.