Sweets from the Earth Gluten Free Peanut Butter Cookies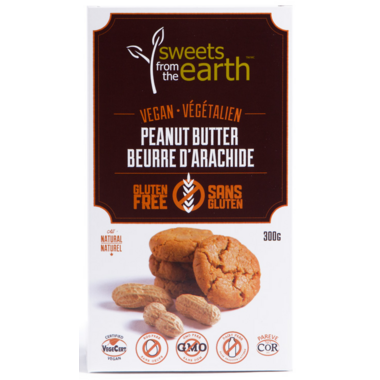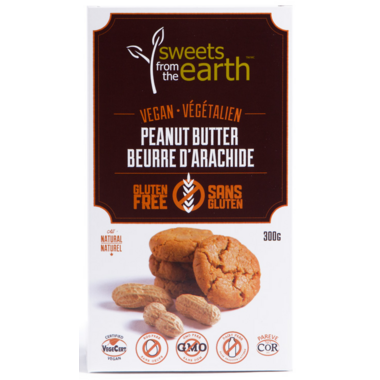 Sweets from the Earth Gluten Free Peanut Butter Cookies
Packed with peanuts, this melt-in-your-mouth cookie will have them coming back for more.
All natural, lactose free, cholesterol free, trans fat free, no artifical flavours or colours, no preservatives, low in saturated fat, non-hydrogenated, no refined sugars.
Features & Benefits:
All natural
Organic ingredients

Lactose free
Cholesterol free
Trans fat free
Gluten free

No artifical flavours, colours, or preservatives
Low in saturated fat
Non-hydrogenated
No refined sugars
Ingredients:
Natural peanut butter (dry-roasted peanuts), organic evaporated cane juice, organic flax seeds, baking soda, sea salt.
ALLERGENS: PEANUTS