S'well Destination Collection Stainless Steel Water Bottle Sundance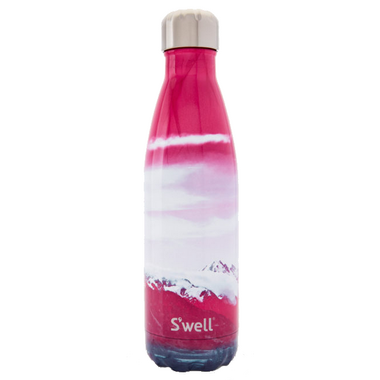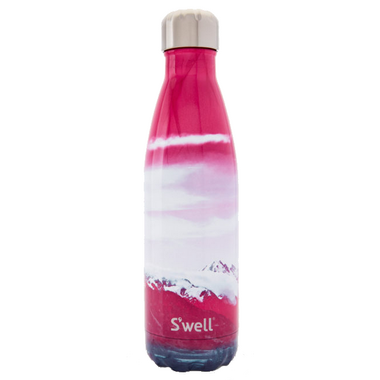 S'well Destination Collection Stainless Steel Water Bottle Sundance
Seeking an excursion that you will never forget? S'well Destination Collection Water Bottles, featured in a shiny, high-gloss finish, will take you globe-trotting.
S'well water bottles are the water bottle, re-imagined! These sleek, portable hydration vessels not only provide liquids on the go, but are also a gleaming fashion accessory. All this while saving the planet from plastic waste and supporting clean water initiatives around the world.
Features:
Keeps your drinks cold for 24 hours, hot for 12
18/8 double-walled stainless steel, non-toxic, non-leaching and BPA free
9oz (260 mL) & 17oz (500 mL) fit in a standard sized cup-holder
25oz (750 mL) holds an entire bottle of wine
Bottles do not condensate
Mouth is wide enough for ice cubes and drip-free sipping
Vacuum sealed
This bottle has a printed design wrap, seam-lines are a normal result of this bottles construction

Kristina:
more than a year ago
I have a bunch of S'well bottles (Opal, Santorini, Rose Gold, 2 Gray Malin prints and now this Sundance one). I love Sundance - the colours are more vivid than what you see on the pic here on the site. It looks like this great instagram-worthy shot of icy snow covered mountains under a pink sky. The main colour tone is a deep rose-pink and red medley. Really beautiful. The finish is glossy so you don't have to worry about finger prints. I've been using these bottles for around a year and have never had a problem. Keeps drinks super cold. I put ice and water in the morning and 24 hrs later when I wake up, the water by my bed is still glacier-level cold and fresh.
Page
1