S'well Galaxy Collection Stainless Steel Water Bottle Venus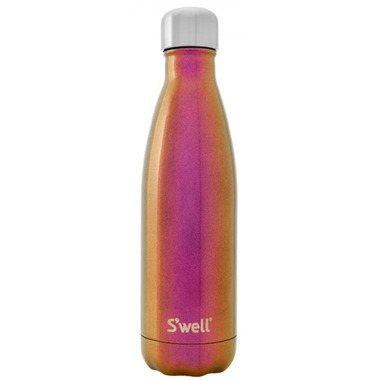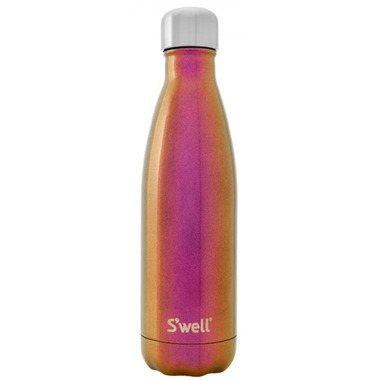 S'well Galaxy Collection Stainless Steel Water Bottle Venus
S'well stainless steel bottle painted with a Galaxy theme! Each bottle is one-of-a-kind and perfectly unique.
Features:
Keeps your drinks cold for 24 hours, hot for 12
18/8 double-walled stainless steel, non-toxic, non-leaching and BPA free
260 mL & 500 mL fit in a standard sized cup-holder
750 mL holds an entire bottle of wine
Bottles do not condensate
Mouth is wide enough for ice cubes and drip-free sipping
Vacuum sealed
S'well water bottles are water bottle, re-imagined! Re-engineered. With a stylist. A bulky camping canteen no longer, now a sleek, portable hydration vessel. Not only providing liquids on the go, also a gleaming fashion accessory. All this while saving the planet from plastic waste and providing clean water to those in need.
S'well bottles are elegant and useful. Portable and chic. Double walled, insulated construction allows beverages to stay hot or cold for a long time. Constructed of the highest quality stainless steel (18/8 food grade), these bottles are non leaching, toxin free, virtually unbreakable, yet lightweight, with a wide mouth to allow for easy cleaning, adding ice cubes and most of all, enjoyable drinking.
Carol:
more than a year ago
I LOVE this bottle! It seemed a little pricey but after hearing rave reviews from a friend I decided to treat myself and I couldn't be happier. It seals really well, keeps my water ice cold for HOURS, feels great in my hand and it's just really pretty to look at. I had been on the hunt for the perfect water bottle for ages and I can safely say I've found it! Heads up though - the mouth isn't super wide so you'll want to take that into account when it comes to cleaning it.
Page
1