S'well Galaxy Collection Stainless Steel Water Bottle Milky Way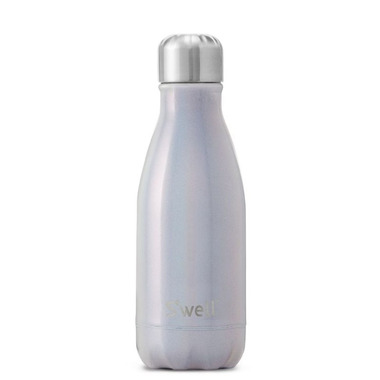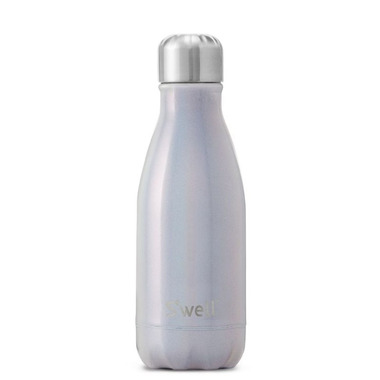 S'well Galaxy Collection Stainless Steel Water Bottle Milky Way
Travel outside of this world with the S'well Galaxy Collection Stainless Steel Water Bottle, featured in an iridescent, lacquered finish. Each bottle is one-of-a-kind and perfectly unique.
Features:
Keeps your drinks cold for 24 hours, hot for 12
18/8 double-walled stainless steel, non-toxic, non-leaching and BPA free
9oz (260 mL) & 17oz (500 mL) fit in a standard sized cup-holder
25oz (750 mL) holds an entire bottle of wine
Bottles do not condensate
Mouth is wide enough for ice cubes and drip-free sipping
Vacuum sealed
Ellena:
a few months ago
i love this bottle! it is so beautiful, and it's perfect for when i want to carry a smaller bag (i have the 500mL version in Bikini Pink, which doesn't fit well in my smaller purses and bags). it does what it says it does and works so well to keep your drink hot or cold. i don't know how one of the previous reviewers fills her bottle, but mine never drips or leaks.
Ed:
a few months ago
Was given one as a gift and used it in Mexico. Sitting by the pool in the 34+C heat I had to use a towel to hold the thermos...but...the drink inside was COLD...as advertised.
I came home and bought two more for around the house and two 8oz versions for the car !
Costly, but quality is always worth the price.
Cheryl:
about a year ago
I am only giving this bottle a 3 because it is very pretty, otherwise I would give it a 2. But it's beauty does not make up for what I consider flaws in design. I bought the smallest bottle to hold orange juice, and I am constantly having to wipe orange juice off the bottle, off the counter, off the cap, it is very annoying. It does keep the juice cold but many bottles do for significantly less cost. It is hard to tell how high to fill the bottle so when you take the lid off the bottle there is juice all over that lid necessitating it to be licked or wiped off, otherwise when the lid is turned back over to put on the bottle, juice drips down the bottle. For the $40 price tag, I need form AND function, and this bottle is nothing but form.
Page
1