S'well Traveler Stainless Steel Wide Mouth Bottle Jasper Green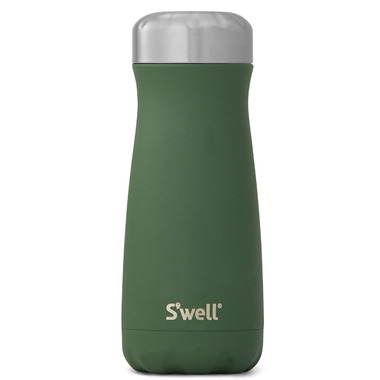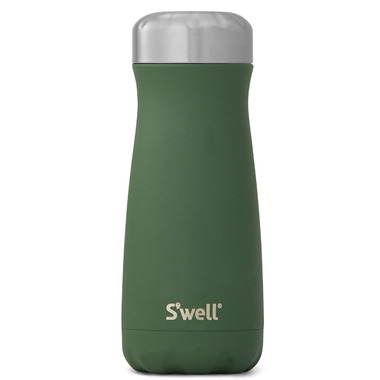 S'well Traveler Stainless Steel Wide Mouth Bottle Jasper Green
Perfectly contoured to fit in your hand, the Traveler by S'well will quickly become your go-to for drinking on-the-go. This wide mouth shape is optimal for stirring up and carrying a cup of coffee or adding ice cubes to your favourite beverage.
Features:
A wide mouth and thick rim make for easy drinking
Ice fits effortlessly inside
Ergonomic grip allows for even more on-the-go ease
Triple-walled, ThermaS'well™ technology creates a condensation-free exterior, so your hands and bag stay dry
Dimension:
355 mL (12oz.) = 6.5"H x 3"W, 0.69lb
473 mL (16oz.) = 8.1"H x 3.25"W, 0.8 lb
591 mL (20oz.) = 9.2"H x 3.25"W, 1lb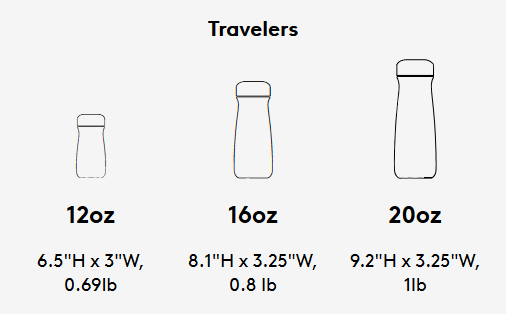 Materials:
High-Grade 18/8 Stainless Steel. BPA-free. Triple-Walled for maximum insulation, leaving no condensation on the exterior.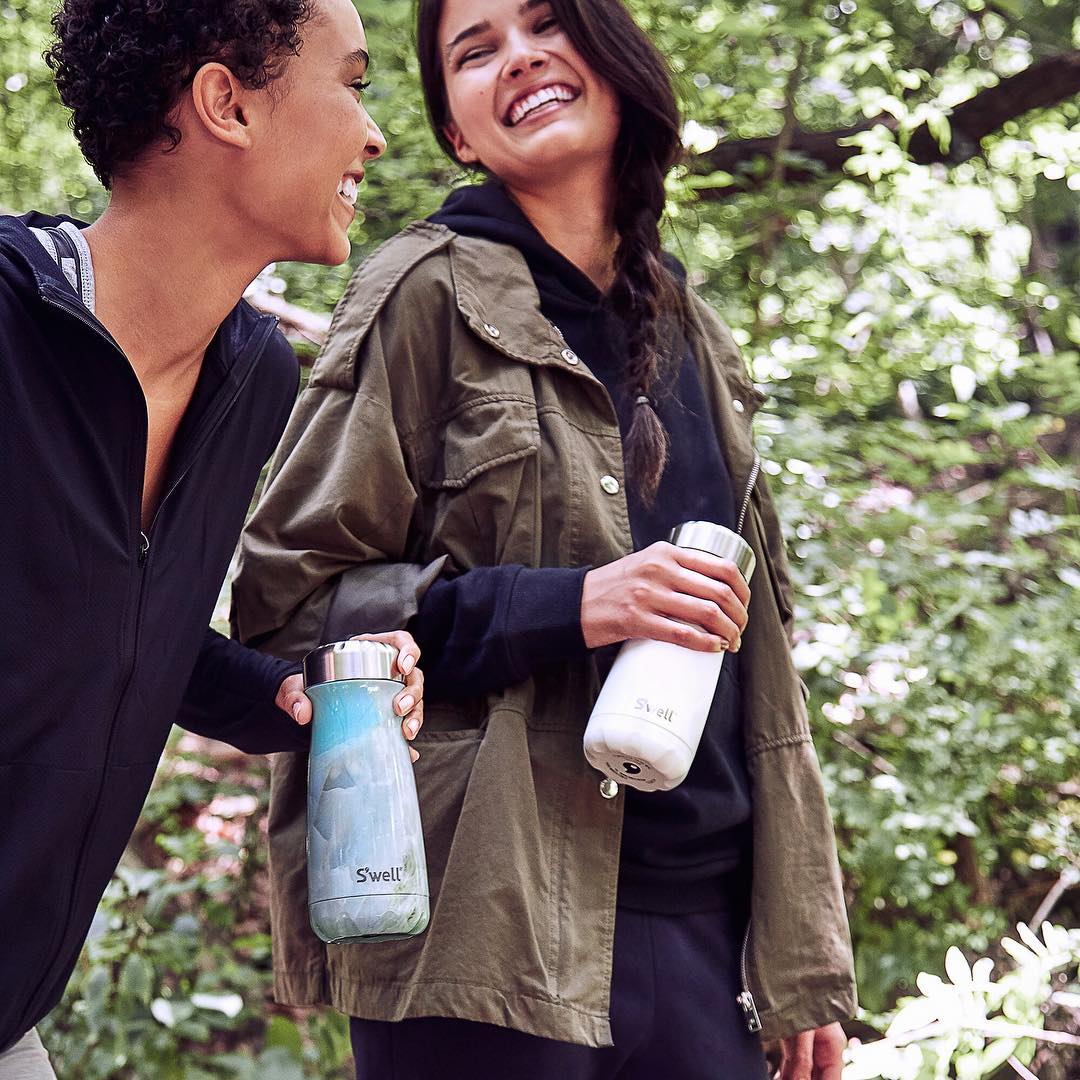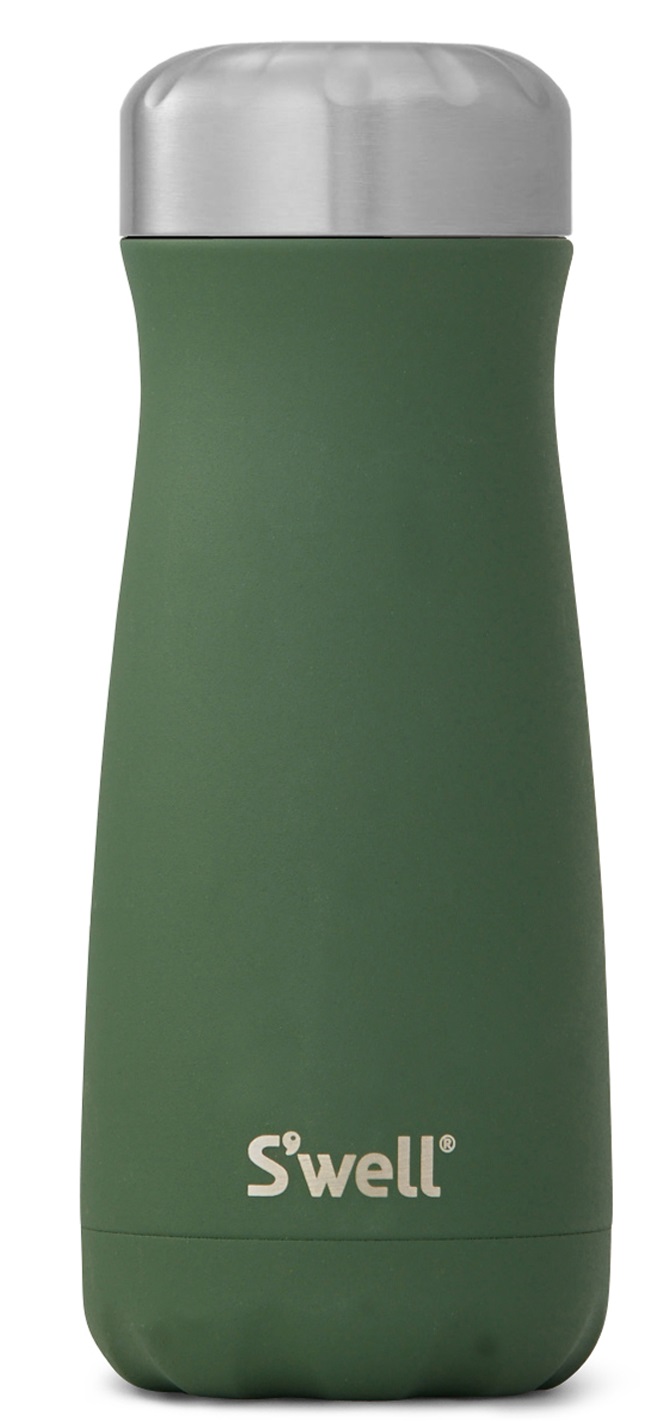 Odette:
a few months ago
On my daughter suggested this format (because she has other ones) as a Christmas gift. Being a surgeon she gets up very early in the morning so she brings her breakfast (prepared the night before) with her in the car to eat at the hospital. She uses it for smoothies, oat meal with fruit, etc...). The opening is big enough to use a small spoon. She really enjoys it.
Youjung:
a few months ago
I thought about getting it over and over, slept on it for a few days, then thought some more about it..lol Cause it's not cheap and I wanted to get it for my friends as well.
I purchased 4 different models of S'well bottles and I totally fell in love with all of them. My friends are super happy too.
I'm a tea lover hence I have a plethora of bottles, jars, thermos and whatever's available out there. Name one, I have it or I've tried it. By far, this is the best.
It's worth every penny.
Page
1