S'well White Marble Traveler Bottle + Commuter Lid Bundle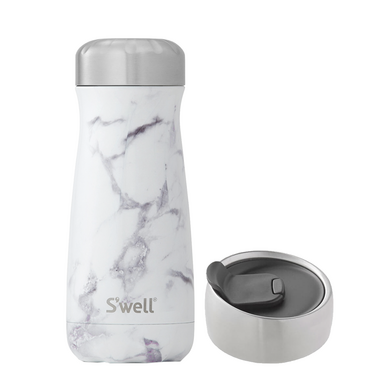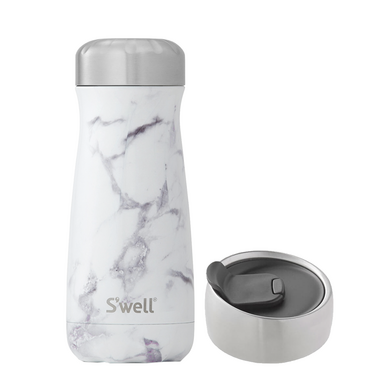 S'well White Marble Traveler Bottle + Commuter Lid Bundle
Never be without your S'well! Perfectly contoured to fit in your hand, the Traveler by S'well will quickly become your go-to for drinking on-the-go. This wide mouth shape is optimal for stirring up and carrying a cup of coffee or adding ice cubes to your favourite beverage.
Now with this S'well White Marble Traveler Bottle + Commuter Lid Bundle, you can swap your lids and sip on your favourite beverages. With its convenient pop top, the Commuter Lid can be used with any S'well Traveler size for splash-free sipping on the go.

Bundle Includes:
S'well Traveler Stainless Steel Wide Mouth Bottle White Marble - 473 mL
S'well Commuter Lid - One Size
Features:
A wide mouth and thick rim make for easy drinking
Ice fits effortlessly inside
Ergonomic grip allows for even more on-the-go ease
Triple-walled, ThermaS'well™ technology creates a condensation-free exterior, so your hands and bag stay dry
Bottle Dimension: 473 mL (16oz.) = 8.1"H x 3.25"W, 0.8 lb
Lid Dimensions: Approx. 3.0" x 3.0" x 1.5", 0.14lb

Bottle Materials: High-Grade 18/8 Stainless Steel. BPA-free. Triple-Walled for maximum insulation, leaving no condensation on the exterior.
Lid Material: High-Grade 18/8 Stainless Steel. Plastic Cap Body. Cap Silicone Seal.