300 mg
30 Soft Gel Capsules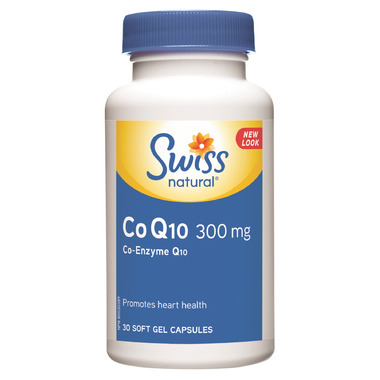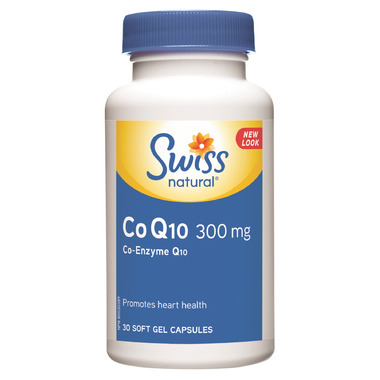 Swiss Natural CoQ10
300 mg
30 Soft Gel Capsules

There are many reasons why you might experience low levels of CoQ10. For starters, it happens naturally as we age. But it can also deplete if you're taking prescription cholesterol reducers. In both cases, it's important to supplement your body to maintain good heart health. With only one capsule a day, you can keep your CoQ10 supply topped up and your heart in good shape.

Recommended Dose: Adults: Take 1 capsule daily or as directed by a healthcare practitioner.

Recommended Use: Promotes Heart health.

Additives: No artificial flavours or colours. No preservatives, sweeteners, dairy, gluten, wheat or yeast.

Warning: Do not use if pregnant/breastfeeding. Consult a healthcare practitioner prior to use if you are taking blood pressure mediciations or anticoagulants such as warfarin. Some people may experience mild gastrointestinal disturbanes such as nausea.

Ingredients: Co-Enzyme Q10 (Bacterial Culture / Culture Bacterienne)

Non-Medicinal Ingredients: Beeswax, Lecitin, Soybean Oil, Gelatin, Glycerin, Carob, Purified Water.