Swiss Natural Glucosamine, Chondroitin & MSM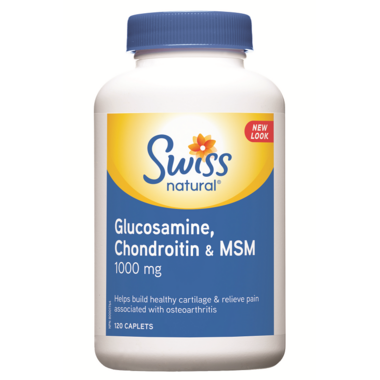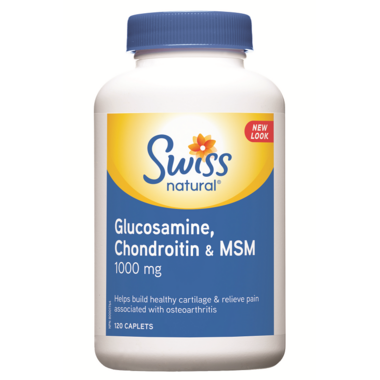 Swiss Natural Glucosamine, Chondroitin & MSM
Keep Your Body Moving Every Day!

Aging, wear and tear and inadequate nutrition all contribute to the breakdown of cartilage and loss of joint mobility. Help build healthy cartilage and relieve your joint pain with glucosamine, chondroitin, and MSM:
Glucosamine acts to stimulate synthesis of cartilage in the joints and reduces degradation; relieves pain and inflammation around joints
Chondroitin sulfate works with collagen to keep tendons, ligaments, arteries, skin and other tissues strong and resilient
MSM (Methylsulfonylmethane) has anti-inflammatory and analgesic properties that aid in the relief of symptoms associated with arthritic joints.