Systane Complete Lubricant Eye Drop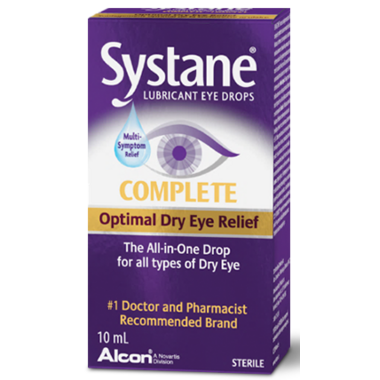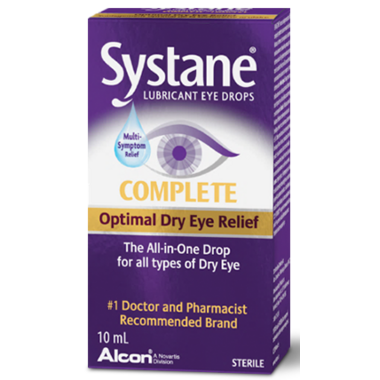 Systane Complete Lubricant Eye Drop
Each drop of NEW SYSTANE® Complete is made up of tiny, nano-sized oil droplets which combined with key ingredients, form a matrix of protection and deliver soothing moisture across the eye surface. This enhanced network of coverage provides prolonged hydration and lasting protection for optimal dry eye relief.
Features:
Protects and replenishes all layers of the tear film
Nano-sized oil droplet formula

For all types of dry eye
Ingredients: propylene glycol, hydroxypropyl guar, mineral oil, dimyristoyl phosphatidylglycerol, polyoxyl 40 stearate, sorbitan tristearate, boric acid, sorbitol, edetate disodium, POLYQUAD* (polidronium chloride) 0.001% preservative, and purified water. It may contain hydrochloric acid and/or sodium hydroxide to adjust pH. Note: SYSTANE® Complete Lubricant Eye Drops has a slightly white appearance prior to application.