Teeccino Caffeine Free Dark Roast Herbal Coffee French Roast Flavour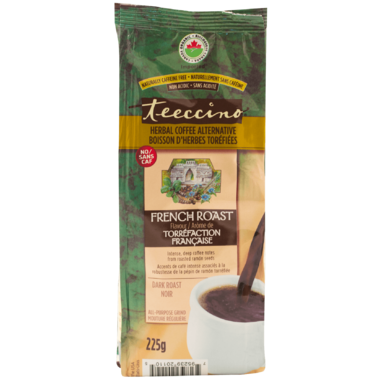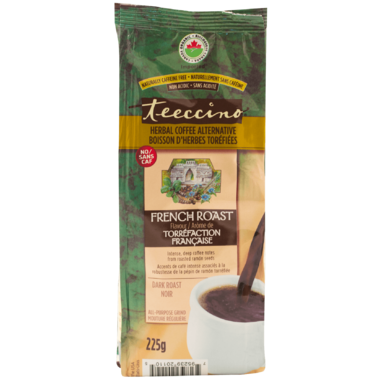 Teeccino Caffeine Free Dark Roast Herbal Coffee French Roast Flavour
Ramon seeds from Central American rain forests produce a dark roasted, unsweetened herbal coffee with enough body to carry coffee-like depth and intensity. The Maya drank a brewed beverage of roasted ramon nuts for all kinds of health reasons.
If you like your coffee dark roasted without any competing flavour notes or sweetness -- but, you know, caffeine free! -- then this is the brew for you!
Features & Benefits:
Antioxidants from carob, barley and ramon seeds
Naturally caffeine free – no processing or chemical residues
Non-acidic – helps restore alkaline balance Natural energy boost – from nutrients, not stimulants
Contains heart-healthy potassium
1 g of soluble fiber per serving
Brew and serve, just like coffee!
Ingredients:
Organic roasted carob, organic roasted barley, organic roasted chicory, organic roasted ramon nuts, natural coffee flavour. May contain trace amounts of almonds.