Tenga FLIP ZERO Electronic Vibrating Male Masturbator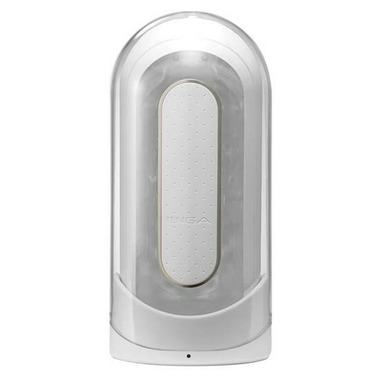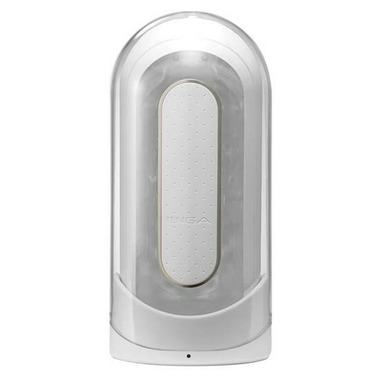 Tenga FLIP ZERO Electronic Vibrating Male Masturbator
The Tenga FLIP ZERO Electronic Vibrating Male Masturbator uses rumbling vibrations from within the elastomer sleeve to bring a sensation from another world to your hands. This is made possible with yet another TENGA engineered first: two "vibrating cores" housed inside the elastomer. To use, simply open the item like a book, add lubricant, and close the masturbator. Slide into the hole, turn on, and enjoy! This product is rechargeable. Check out the product video below for detailed information about this amazing product!
Features:
Innovative vibrating male masturbator with internal textures for strong-yet-soft-stimulation
Two vibrating cores to stimulate as you insert and slide further in
Manual pressure pad to tailor suction in chamber
Strong vacuum thanks to a one-way valve
Opens up for thorough cleaning and easy lubricant application
Semi-transparent: watch yourself penetrate
Running Time: Approximately 40 minutes
Charging Time: Approximately 90 minutes
5 Vibration Modes: Low, high, pulse, alternating, and random
Single-button controls. Press & Hold to turn ON/OFF. Press button to cycle modes.
Product Body and Slide Arms are waterproof
Charging Base is NOT waterproof
Included Parts: Product Body, Slide Arms, Clear Case, Charging Base, USB Cable, Two Pouches of HOLE LOTION Real (2 x 10 mL), User Manual.
Materials:
Product: Elastomer, Polypropylene, Li-Ion Battery, Acrylonitrile butadiene styrene, Silicone.
Charging Base:Acrylonitrile butadiene styrene, Silicone Clear Case: Polycarbonate
Dimensions:
Product size: 70 × 80 × 180 mm (Diamater)×(Width)×(Height)
Canal diameter: 0.5 inches
Internal Length: 6 inches