Terry Naturally CuraPro 200
Anti-Inflammatory
60 Vegan Capsules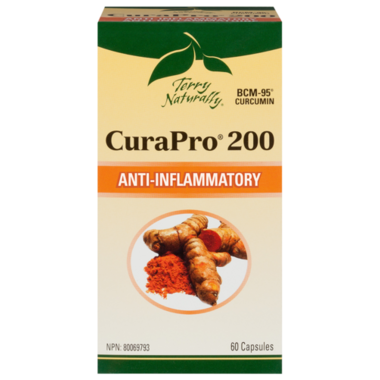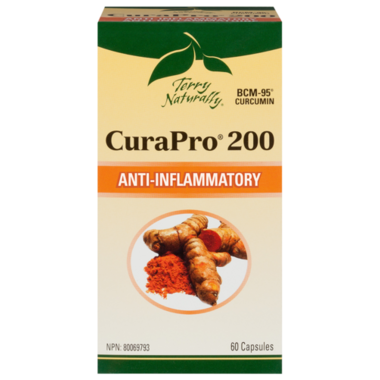 Terry Naturally CuraPro 200
Anti-Inflammatory
60 Vegan Capsules
Unique, PATENTED curcumin blended with turmeric essential oil containing turmerones to enhance absorption. Clinically studied curcumin used in 31 published studies!
Turmeric or curcumin? What's the difference?
Turmeric is the plant that provides curcumin. A typical turmeric rhizome is about 2-5% curcumin, so taking an unstandardized, powdered turmeric root product means that you would need to take hundreds of capsules to get a clinically studied amount of curcumin.
Additionally, plain curcumin extracts are poorly absorbed from the gastrointestinal tract. That's why the clinically studied curcumin in CuraPro is blended with turmeric essential oil in a patented process to enhance absorption.
Curcumin Quality Story:
The turmeric source of the clinically studied curcumin in CuraPro is grown in northeast India without the use of pesticides or chemicals. The crops are sustainably tended by independent, local farmers who are paid reasonable and competitive prices. Raw materials are consistenly analyzed for contaminants and tested for potency in India, in the United States, and according to Canadian requirements.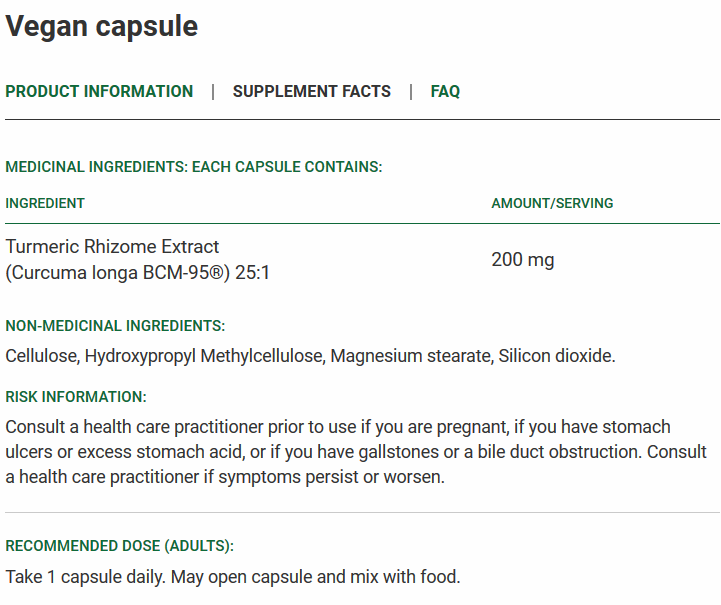 *Turmeric is (traditionally) used in Herbal Medicine as an anti-inflammatory to help relieve joint pain.