The Bath Bomb Company Soothing Skin Bath Bomb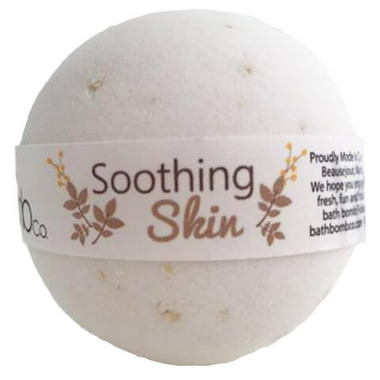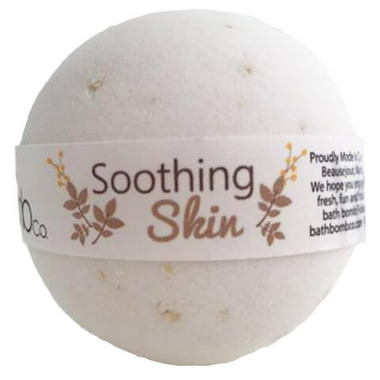 The Bath Bomb Company Soothing Skin Bath Bomb
This extreme soothing skin bath bomb is loaded with Rapeseed Oil and Oatmeal to soothe dry, itchy or inflamed skin. Oatmeal has been known to be soothing for eczema, bug bites, chicken pox and encounters with plants such as poison ivy. The gentle scent of Milk and Honey makes this bath bomb a soothing escape when your skin simply needs a little gentle, loving care. It is ohh soo soothing.

Always free of parabens, phthalates, sulfates, silicones and other harsh chemicals. Our bath bombs are made with Natural, Food-Grade Ingredients. Vegan, Soy Free, Gluten Free and Cruelty Free. Tested on friends and family, NEVER on Animals. Proudly, made in small batches here in Canada.

Dosage: For best results add one bath bomb to warm bath.

Ingredients: Sodium Bicarbonate, Citric Acid, Rapeseed Oil, Distilled Water, Paraben Free Milk & Honey Fragrance Oil, Oatmeal and Rolled Oats.

Caution: As with all products containing essential oils consult your physician before use if pregnant or breast feeding.