The Eliminators Ultimate Stress Eliminator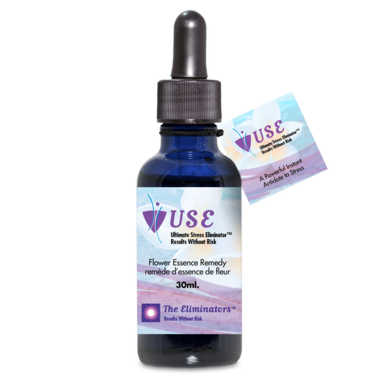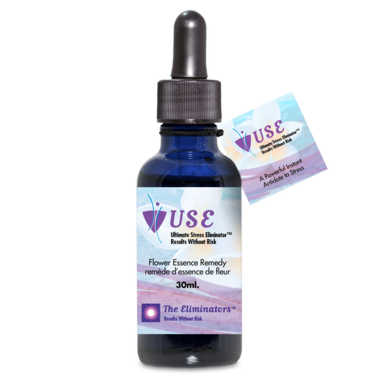 The Eliminators Ultimate Stress Eliminator
Ultimate Stress Eliminator harnesses the emotional and physical healing properties in a combination of special flower essences and further energizes the mixture with Reiki energy resulting in a very unique product that works instantly to transmute the emotions that trigger the release of the hormone cortisol to feelings of calm and control.
Ultimate Stress Eliminator™ enables you to instantly bring a feeling of calm to yourself whenever and wherever you have the need. It may sound too good to be true, but it really works!
How will it make you feel?
To be able to eliminate the effects of stressful life experiences instantly.
To instantly replace stress with a feeling of calm and inner control.
To experience the life you envisioned; one of balance.
Highly effective and safe for children, pets and animals too
Ingredients are Flower Therapy (not to be confused with Aromatherapy) is a unique form of harmonizing medicine that uses the healing powers present in flowers from around the world to heal not just the body, but also the mind. This holistic healing is made possible through the synergistic infusion of carefully selected Flower Essences or Formulae (a combination of flower essences) that contain the revitalizing, healing energy of flowers specific to the treatment of Stress. The ingredients work as catalysts, empowering you to bring about a change within yourself, correct emotional imbalance and rise above your fears.
Important Note:
Ultimate Stress Eliminator is not a drug. It is not addictive. It will not interfere with or contraindicate with an Rx medication or over-the-counter product that you may be taking.