The Laundress Glass and Mirror Cleaner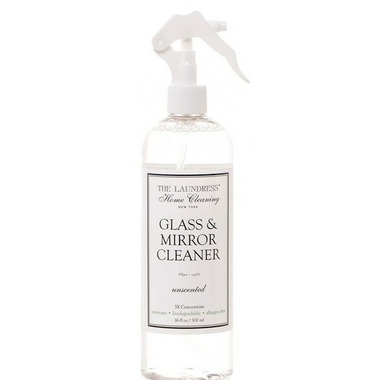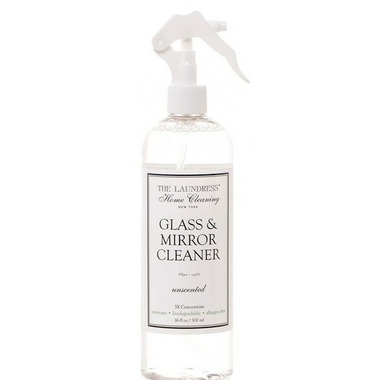 The Laundress Glass and Mirror Cleaner
The Laundress Glass and Mirror Cleaner has a nontoxic, unscented formula which combines a high concentration of active ingredients, leaving windows, mirrors, and other glass surfaces clear, shiny, and free of residue. A few sprays will improve your entire outlook. Literally.
Features:
Nontoxic, biodegradable, and allergen-free.
Free of petroleum, chlorine bleach, ammonia, phosphate, and artificial color.
Cruelty-free, no animal by-products.
Ideal for: safe and effective cleaning of windows, mirrors, other glass surfaces, removing dirt, dust, grease, grime, and fingerprints.
Directions: Spray on glass or mirror surfaces from 6 inches away to remove dirt, dust, grease, grime, and fingerprints. Wipe clean with a paper towel or newspaper.

Ingredients: Nonstreaking plant-derived nonionic surfactants, mineral-derived cleaning enhancer (sodium gluconate), and streak-free solvent (alcohol denat).
Color and texture may vary with natural ingredients.