The Laundress Surface Cleaner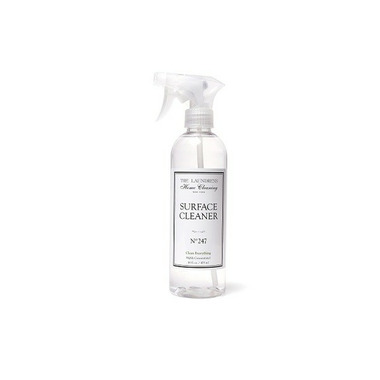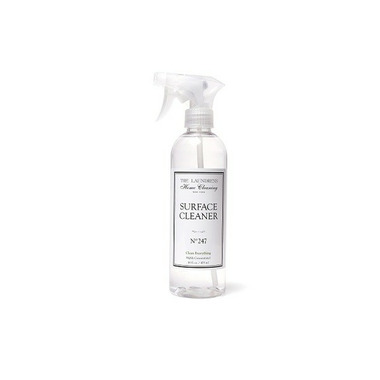 The Laundress Surface Cleaner
The Laundress Surface Cleaner is a versatile formula to work beautifully on all surfaces, from stainless steel to finished wood. Finally, a single product to tackle kitchen countertops, appliances, bathroom fixtures, and tiles! Highly concentrated yet safe to use around kids and food, this product will quickly become a household favorite.
The Laundress' No. 247 scent is a fresh blend of eucalyptus with notes of pine and hints of rose, lily of the valley, bergamot, ylang-ylang and thyme. You may also notice hints of musk and lavender.
Features:
Nontoxic, biodegradable, and allergen-free.
Free of petroleum, chlorine bleach, ammonia, phosphate, and artificial color.
Cruelty-free, no animal by-products.
Safe and effective on all surfaces, including granite, stone, marble, stainless steel, finished woodwork, kitchen counter tops, appliances, cabinet fixtures, and bathroom vanities.
Directions: Spray on surfaces to loosen and remove soil, dirt, grease, grime, and fingerprints. Wipe clean with a lint-free cleaning cloth, towel, or sponge.
Ingredients: Nonstreaking plant-derived nonionic surfactants, mineral-derived cleaning enhancer (sodium gluconate), plant-derived grease-cutting agent (triethyl citrate), essential oils, and fragrance.
Color and texture may vary with natural ingredients.