The Laundry Tarts Tumbler Re-Scenting Kit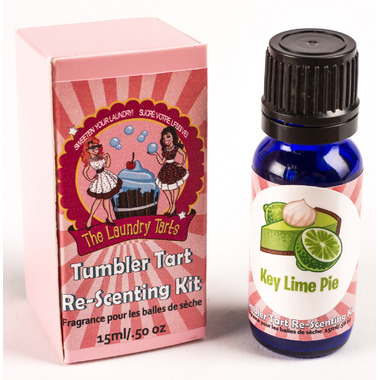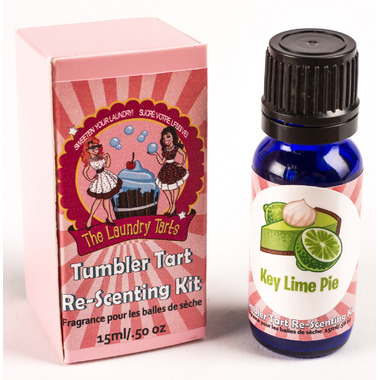 The Laundry Tarts Tumbler Re-Scenting Kit
The Laundry Tarts Tumbler Tart Re-Scenting Kit comes in a 15 mLdropper bottle - which will last over 100 dryer cycles! This is to be used only with The Laundry Tarts Tumbler Tart dryer balls or other dryer ball products. For strong scent, use up to 5 dryer balls. Do not exceed 2 or more for cloth diaper use on synthetic materials in case of buildup. Use on low heat to keep your dryer ball lasting longer! Disperse scent as desired for light or strong scent. Pthalate Free and Dioxin Free!

Fragrances are made with a blend of food grade essential oils, plant extracts, plant absolutes and phthalate free, dioxin free fragrances. Sold as singles only.

Lesley:
about a year ago
I really wanted to like this resenting kit. At first smell it is wonderful. I wouldn't say it smells like key lime, more like just lime. I put some drops on my Laundry Tarts dryer balls and after their first load the dryer balls were left with a bitter lime smell. Not very pleasant. The smell hasn't transferred to my clothing. In fact, there is no key lime, lime, or bitter lime smell on my clothing what so ever. I feel like this kit is just a waste of money.
Page
1