The Practical Power Of Yoga with Rodney Yee & Colleen Said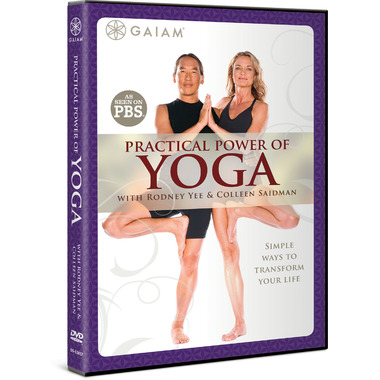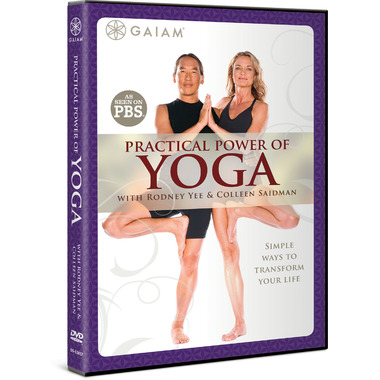 The Practical Power Of Yoga with Rodney Yee & Colleen Said
- We're sorry, this product is no longer available!
- Shop for other products in: Fitness DVDs

The Practical Power of Yoga DVD will dispel the myth that yoga is just for the flexible and physically fit - everyone can do yoga! Simple yoga poses, sitting in a chair or on a mat, are accessible to everyone. Renowned yoga instructor Rodney Yee, along with his wife Colleen Saidman, will guide you through simple yoga exercises along this inward journey, encouraging you to "live the life of your fingerprint," as you transform every aspect of your life. Learn how you can truly transform the way you think about yourself. We have different reasons for practising yoga - flexibility, strength, stress reduction, weight loss, a better sex life, inner peace, self-confidence. Whatever your reason is, you'll come away with so much more. The simplicity of this consciousness in the here and now, in this quiet inward turning, will allow you to relax, restore, and renew yourself.
This Yoga DVD Includes: 75 minutes of instruction by Rodney Yee and Colleen Saidman, Practical yoga poses for everyday use, Yoga routines suited to beginner to intermediate skill levels.
RODNEY YEE: Rodney Yee was a professional ballet dancer who later studied Iyengar yoga. He travels nationally and internationally to teach workshops, teacher-trainings and retreats. Rodney has been designing and performing in Gaiam programs for over 10 years. He has been featured on Oprah and other national programs. COLLEEN SAIDMAN: After yoga helped her recover from back surgery, Colleen knew she wanted to teach. She is the co-owner and co-director of Yoga Shanti in Sag Harbor, N.Y. She also leads retreats and teacher-trainings nationally and internationally. Her work has been featured in The New York Times, New York Magazine and Yoga Journal.