The Seaweed Bath Co. Wildly Natural Seaweed Powder Bath
Unscented with Argan Oil
57 g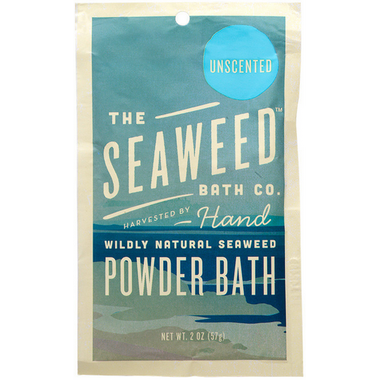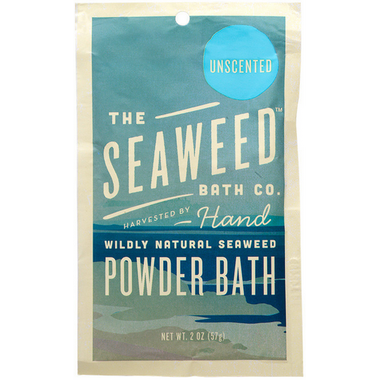 The Seaweed Bath Co. Wildly Natural Seaweed Powder Bath
Unscented with Argan Oil
57 g
Wildly Natural Seaweed Powder Bath is designed to soothe your irritated skin and stimulate your senses while you relax in your bath tub. The Seaweed Bath Co. selects only the best hand-harvested, brown seaweed and enhance it with naturally nourishing ingredients carefully selected from around the world. Their Organic Argan Oil, rich in oleic, linoleic and linolenic acids, is a potent natural moisturizer that helps soothe your irritated skin. This product is specifically designed to improve the condition of red skin, dry skin, flaking skin, and scaling skin.

Wildly Natural Seaweed Powder Bath fights the following symptoms of irritated skin:
Redness - Alkalizes pH levels
Scaling - Soothes rough patches
Flaking - Creates moisture barrierIngredients:
Ingredients:
Dead Sea Salt, Organic Wild Seaweed, Organic Argan Oil, Aloe Vera, Vitamin E.
This Product is Recommended for:
Everyone, especially sufferers of dry skin, red skin, scaling skin, flaking skin, and/or rough patches.
Instructions for Use:
Use provided scoop to place correct dosage (listed on container) into running water in the bath. Swirl with hand until powder dissolves. Relax in bath water for 15-30 minutes (for adults) or 5-10 minutes (for Children 12 & Under). Upon carefully exiting bath, allow oil to absorb into skin.