The Unscented Company Dish Tabs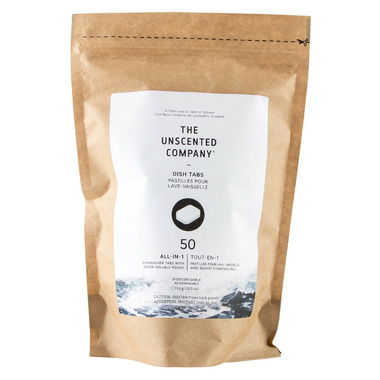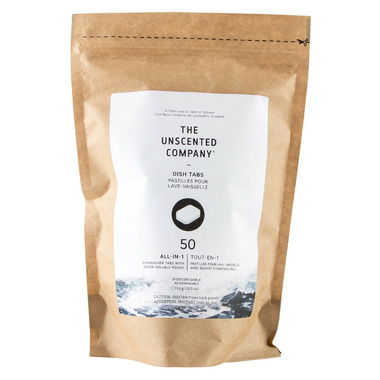 The Unscented Company Dish Tabs
A fresh take on grease with The Unscented Company Dish Tabs. A pre-soaking, cleaning and rinsing agent all in one, these Dish Tabs scrub away food residue and leave dishes and glasses sparkling.
Features:
Fragrance free
Phosphate free
Never tested on animals
Biodegradable in 28 days
For all types of dishwashers
Safe for septic tanks
Omnidegradable packaging
Ingredients:
Sodium Chloride, Sodium Carbonate, Sodium Sulfate, Sodium Citrate, Sodium Carbonate Peroxide, Sodium Bicarbonate, PEG-10, Sodium Silicate, Tetraacetylethyleendiamine, Lauryl Polyglucose, Microcyrstalline Cellulose, Glycerin, Aqua, Celllulose Gum, Protease, Colorant.
Natural, Vegan