TheraPearl Pals Pack Pearl the Pig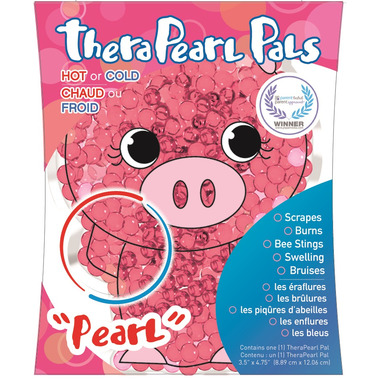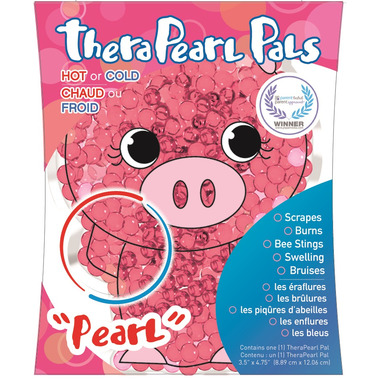 TheraPearl Pals Pack Pearl the Pig
- We're sorry, this product is no longer available!
- Shop for other products in: Cold Packs

When your children are hurt, you want to make it all better, now. For a fast, drug-free way to fix a boo-boo or soothe an insect sting try TheraPearl Pals Pack Pearl the Pig. These colorful, kid-sized animal friends calm and comfort as they heal. Kids love to play with the pearls so much, they won't fuss or fidget!
Features & Benefits:
No heavy metals, VOCs or BPAs.
Safe & hypoallergenic.
Reusable.
Won't drip or leak.
Directions:
TheraPearl Pals Pearl the Pig Pack should be applied to skin for doctor recommended time of 20 minutes. Remove and wait at least 20 minutes. Reapply pack for 20 minutes, if needed.
HEAT THERAPY
- Microwave for time indicated below and test pack temperature. Heat for additional 5 seconds as needed until desired temperature is reached.
700 Watt Microwave: 15 seconds
1000 Watt Microwave: 12 seconds
1250 Watt Microwave: 10 seconds
COLD THERAPY
- Freeze for at least 2 hours.