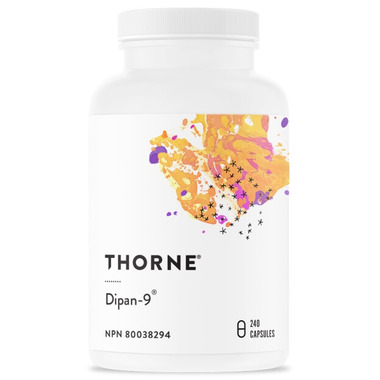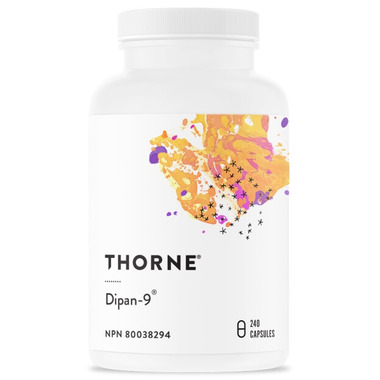 Thorne Research is getting a fresh new look so you may receive the package shown above or the following. All ingredients have remained the same.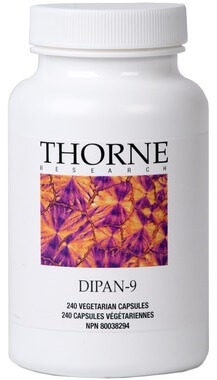 Much of the pancreatin (and pepsin) on the market is actually diluted with hidden lactose as a means of diluting the potency of a digestive enzyme to meet a given specification. The U.S. Pharmacopeia calls for pepsin and pancreatin to have a specified digestive power. Anything greater than the specified U.S. Pharmacopeia requirement is listed on the label as 2X, 3X, meaning the product has two or three times the specified digestive power. Pure, raw pancreatin typically has a 9X digestive power. In other words, 9X means the pancreatin is undiluted. Anything less than 9X is diluted, often with lactose. And both prescription and non-prescription digestive enzyme products might contain lactose.
Thorne's pure pancreatin is a lactose-free product and has the highest potency and purity possible. Thorne uses only pure, undiluted pancreatin.
Medicinal Ingredients:
Pancreatic Enzymes (Porcine pancreas) 250 mg
Provides: Amylase 83,250 USP units/capsule
Protease 62,250 USP units/capsule
Lipase 9,300 USP units/capsule
Non-Medicinal Ingredients:
Hypromellose (derived from cellulose) capsule
Recommended Dose:
Take 1 capsule with each meal or as recommended by your health professional.
Risk Information:
If you are pregnant or breastfeeding, consult your health professional prior to use. Consult your health professional prior Do not use if you are pregnant or breastfeeding. In case of gastrointestinal reaction, discontinue use, and consult your health professional. Keep out of reach of children.