Thymes Fraiser Fir Northwoods Poured Candle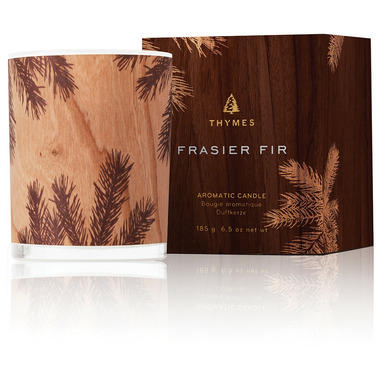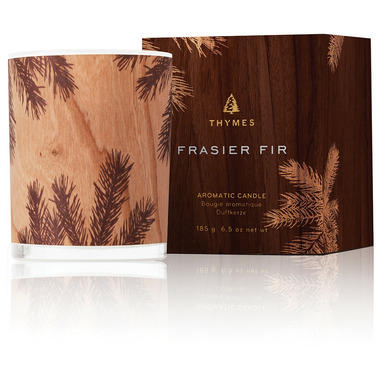 Thymes Fraiser Fir Northwoods Poured Candle
- We're sorry, this product is no longer available!
- Shop for other products in: Candles

Bring the outside in with the fresh and glowing fragrance of Frasier Fir! This candle is wrapped in natural cherry wood, with beautifully decorated pine needle designs. When lit, enjoy the calming ambiance created from the illumination through the wood veneer wrapping. Formulated using food-grade paraffin wax and non-metal wick for a refined, clean burn.

Northwoods Collection: Freshly-cut to be the ultimate gift this season, the Northwoods Collection brings the fragrance of the North to life in a new way. Inspired by a winter forest, the collection features real wood packaging and beautiful designs. — A Frasier Fir® Plant One Tree Collection – for every product sold, a tree will be planted creating a heart felt gift to give or receive.

Thymes' unique formulations are specially developed to create products that are effective yet beautiful, a pleasure to use or share with others. Thymes opt for natural, high quality, plant-based ingredients instead of chemical ingredients whenever possible.