Tide Cold Water 2x Ultra Liquid Laundry Detergent
Fresh Scent
1.47 L - 26 Loads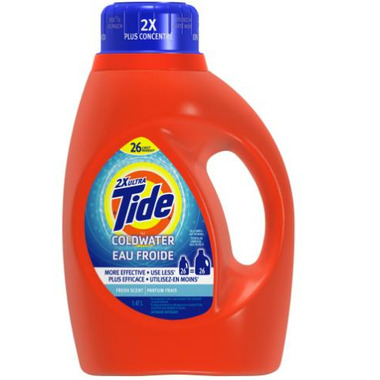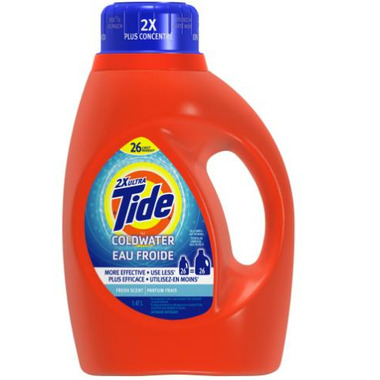 Tide Cold Water 2x Ultra Liquid Laundry Detergent
Fresh Scent
1.47 L - 26 Loads
- We're sorry, this product is no longer available!
- Shop for other products in: Detergent

Brilliant clean. Smart savings.

Tide Coldwater is specially formulated to clean in cold water conditions better than the next leading regular liquid detergent in warm. And, with Tide Coldwater, you can save money on your energy bill.

In fact, you can save up to $10 on energy by washing in cold with 100 oz. bottle of Tide Coldwater*

Great savings and great stain removal. Now, that's cool.

*By switching from warm/cold to cold/cold for all loads in a vertical axis machine with an electric water heater set at 140F.