Tommee Tippee Easy Scoop Feeding Bowls 4 Pack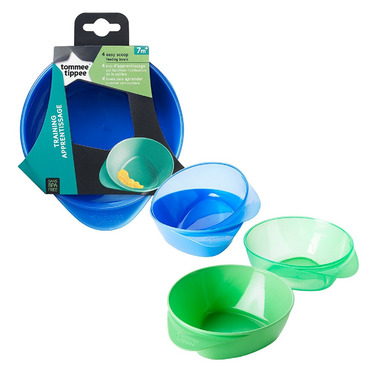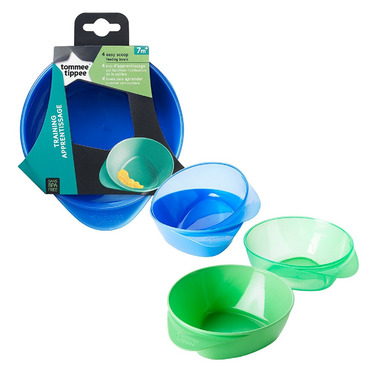 Tommee Tippee Easy Scoop Feeding Bowls 4 Pack
Tommee Tippee Easy Scoop Feeding Bowls come in a bumper pack of 4 – probably all you'll ever need for baby and toddler meals at home or on the go. Every one of these bowls features a unique triangular base that makes it easy-peasy to scoop up food.
Features:
Four stackable feeding bowls for easy storage
Unique triangular base that makes it easy to scoop up food for fuss-free feeding
Ergonomic shaped handle for easy grip while feeding
Dishwasher, microwave and sterilizer safe
BPA-free for ultimate reassurance
Colours of bowls may vary.