Tommee Tippee First Transition Spoons 2 Pack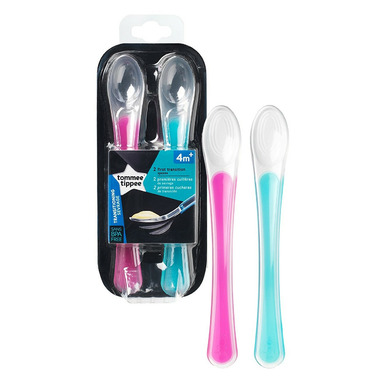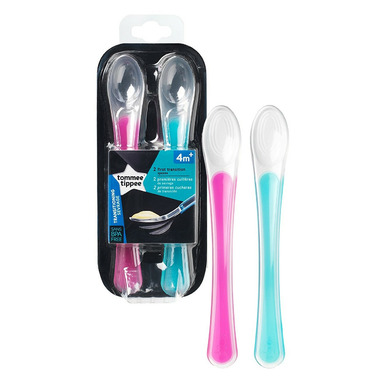 Tommee Tippee First Transition Spoons 2 Pack
Tommee Tippee First Transition Spoons have been designed as your baby's first step in learning to feed from a spoon. These spoons feature a super-soft collapsible silicone base that deposits the food gently onto your baby's tongue, helping him or her to enjoy a fuller taste from those first spoons of baby rice or purées.

Features:
Pack of 2 spoons ideal for baby's first feeds of rice and purées
Soft tips and sides for tender mouths
Super-soft collapsible silicone base flexes and flattens for that first spoon experience
Long handles for reaching into food jars and storage pots
Dishwasher, microwave and sterilizer safe
BPA-free for ultimate reassurance
Colours may vary between Blue and Green or Pink and Green.