Tom's of Maine Maximum Strength Sensitive Fluoride Toothpaste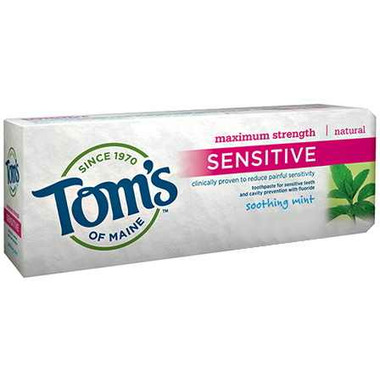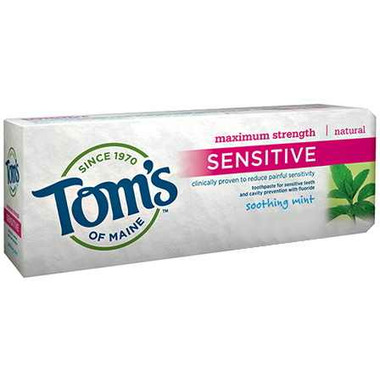 Tom's of Maine Maximum Strength Sensitive Fluoride Toothpaste
Tom's of Maine uses the same maximum-strength ingredient to fight tooth sensitivity as the leading brand. We source naturally occurring nitrate ore for our active ingredient, Potassium Nitrate*, which is clinically proven to help reduce and relieve your painful sensitivity caused by exposed dentin on the surface of your teeth. Also contains fluoride for cavity prevention.* FDA allowed antisensitivity active ingredient

Ingredients: Potassium nitrate, sodium fluoride, sorbitol, hydrated silica, xylitol, water, glycerin, aloe vera leaf juice (organic), natural flavors, sodium lauryl sulfate, cocamidopropyl betaine, xanthan gum, titanium dioxide

Tom's of Maine does not use artificial colours, artificial flavours or fragrances, or artificial preservatives. Additionally Tom's of Maine products are made without animal ingredients and are gluten free.