Tomy Pic & Pop Ball Blaster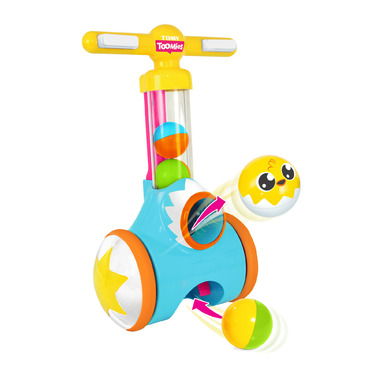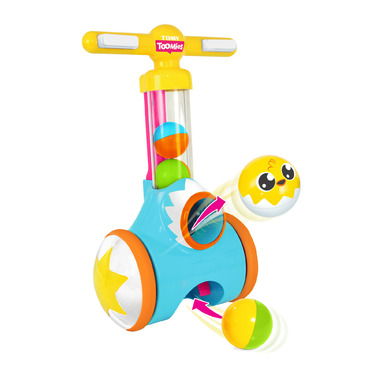 Tomy Pic & Pop Ball Blaster
The Tomy Ball Pic & Pop Ball Blaster is a distinct walk-behind toy that gets your little one moving. One click of the button launches a colourful ball from the chute, your little one chases after the balls and simply rolls over them to magically pick it up and start the fun all over again. This simple to operate toy gets your toddler moving and teaches him cause and effect. The Pic & Pop Ball Blaster is ideal for use either indoors or outdoors.

Features:
Squeeze the button on the handlebars to pop the balls out
Scoop them off the floor as you drive over them
Scoot around chasing every last ball, picking and popping over and over
Includes 5 colourful balls
Suitable for ages 18 months and up.