TropiClean Fresh Breath Brushing Gel For Dogs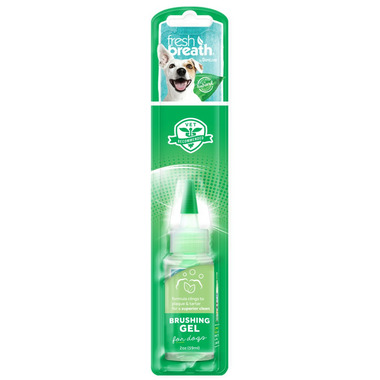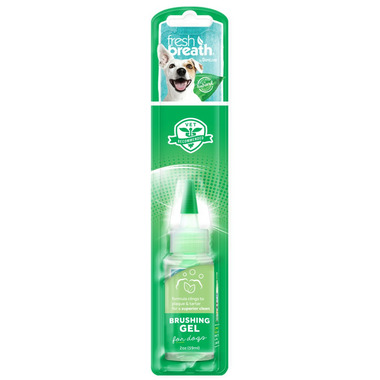 TropiClean Fresh Breath Brushing Gel For Dogs
Oral care is about more than making your pets' smiles sparkle–it's an important component of their overall health. In fact, 80% of dogs begin to show signs of oral disease by age 3. TropiClean Fresh Breath Clean Teeth Brushing Gel clings to your pets teeth providing a 360 degree clean as it helps break down plaque and tartar. Gently brush in a circular motion.

Features:
Helps break down plaque and tartar
Clings to your pets teeth for long lasting fresh breathe
Directions:
Apply a pea size amount to a pet tooth brush or a finer brush. Brush in a circular motion.

Ingredients:
Purified Water, Natural Derived Alcohol, Glycerin, Carbomer, Spearmint, Natural Cleanser, Zinc Chloride (.01g/10ml), Green Tea Leaf Extract, Chlorophyll.