TropiClean Papaya Mist Deodorizing Pet Spray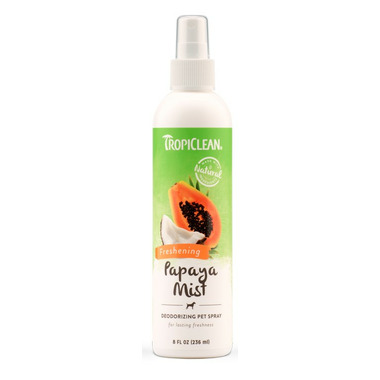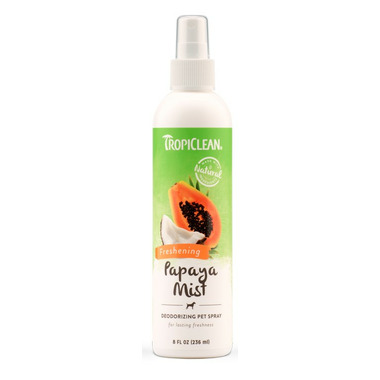 TropiClean Papaya Mist Deodorizing Pet Spray
With moisturizing papaya and kiwi, TropiClean Papaya Mist Deodorizing Pet Spray adds extra freshness to your pet's coat after bathing or between baths. This conditioning spray conditions your pets coat while reducing static, leaving a long-lasting tropical fragrance that lasts for days.
Features:
Great for all animals
Simply spray to help reduce odour
Directions:
Spray on entire animal except eyes, if odour remains please re-spray.
Ingredients:
Purified water, organic blend of (papaya extract, pomegranate extract, mango extract, kiwi extract, oatmeal extract, chamomile extract), odor neutralizer, fragrance, hydrolyzed plant protein, vitamin E.